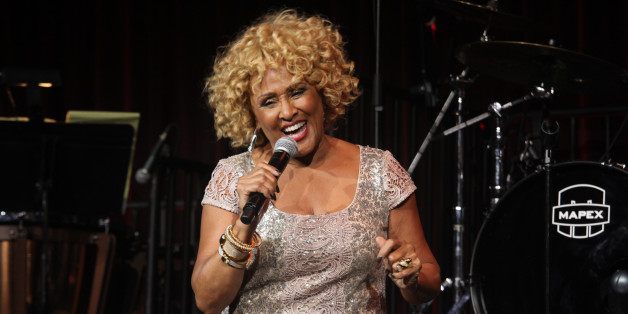 Darlene Love has performed "Christmas (Baby Please Come Home)" for David Letterman since 1986.
"Darlene is a good friend and a fantastic singer who is a deserved member of the Rock and Roll Hall of Fame," Letterman said recently through a representative. "She's one of my favorite things about the holiday season. It isn't Christmas without Darlene Love."
It's not, but now it is: Love hit the "Late Show With David Letterman" stage this week to sing her Christmas classic, complete with a chorus of singers, Paul Shaffer and some fake snow.
This past summer, Love told HuffPost Entertainment how she wound up becoming a fixture of Letterman's world:
We ended up doing the show "Leader of the Pack" at the Bottom Line. Paul Shaffer played Phil Spector in that play. So, David Letterman came down to see the show, and one night on his show, Dave said to Paul, "That Christmas song the girl does in the play you're in is the greatest Christmas song I've ever heard. We need to get her on our show." It was just one coincidence after another! I started doing the first Christmas show in 1986; this year will be the 27th year I've done that show. I was just on his show a couple of months ago doing "Lean On Me." Every now and then they let me sneak in another song. "Christmas (Baby Please Come Home)," however, is the song. And that's how all of that came about.
Watch Love perform for Letterman through the years in the mashup below.
BEFORE YOU GO
PHOTO GALLERY
Celebrity News & Photos