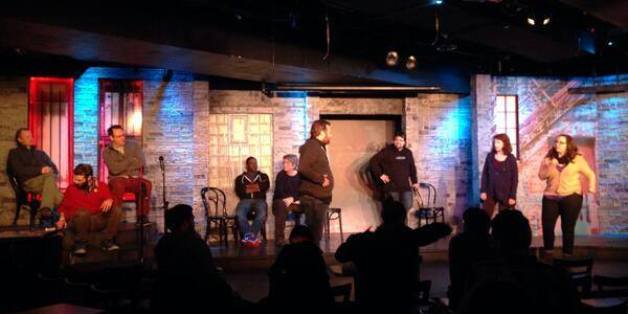 Story by Paul Biasco, courtesy of DNAinfo Chicago.
OLD TOWN — The Second City raised $86,000 during its annual 24-hour improv and music marathon this week, which will go directly into the hands of 10 Chicagoland families in the form of gifts and cash.
It's the 13th year the comedy club has put together the event to benefit the "Letters to Santa" program started by rock legend Steve Albini and his wife Heather Whinna.
Every year the couple receives letters written to Santa Claus and tries to make Christmas dreams come true. Then they drive to the home of each letter writer and deliver a computer, gift cards, gifts, toys and a large sum of cash to the families on Christmas day.
This year they will be joined by Saturday Night Live cast members Mike O'Brien and Cecily Strong, who are both Second City alumni.
BEFORE YOU GO
PHOTO GALLERY
Faces Of Chicago's Second City Comedy Club