Three-year-old Broderick, who goes by Brody, has taken the reigns this Christmas to ensure Santa does not overlook his baby brothers.
Although he can't write himself, Brody decided to dictate not only his wish list to mom, but his 15-month-old twin brothers' lists as well.
Proud mama, Jershua Chicoine, told The Huffington Post in an email that Brody especially needed Santa to know about what one of the boys went through this year. "Foster was diagnosed with eye cancer in March at the age of six months. His older brother felt it was important that Santa knows that," she said. "[And] has also been quizzing the neighborhood Fed Ex and UPS delivery people if they bring presents for Santa."
Brody even made sure to ask for two sets of blocks, so that the twins' don't fight.
Well, you know what they say ... older siblings do know best.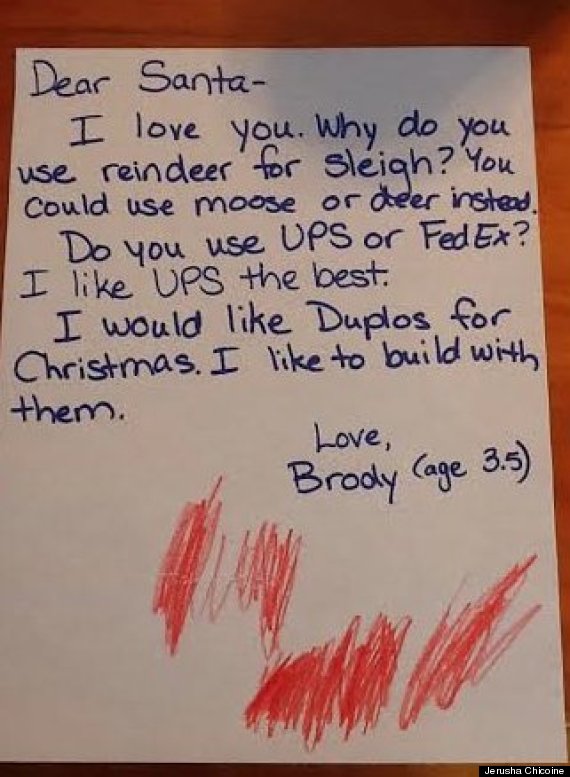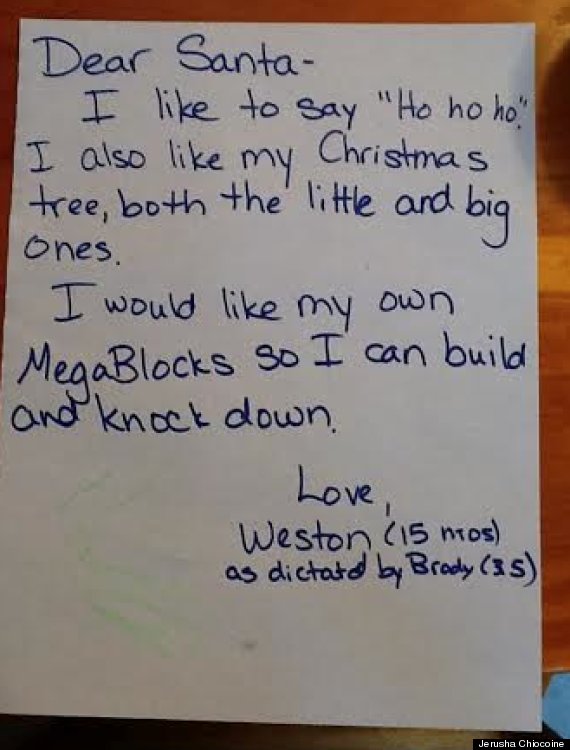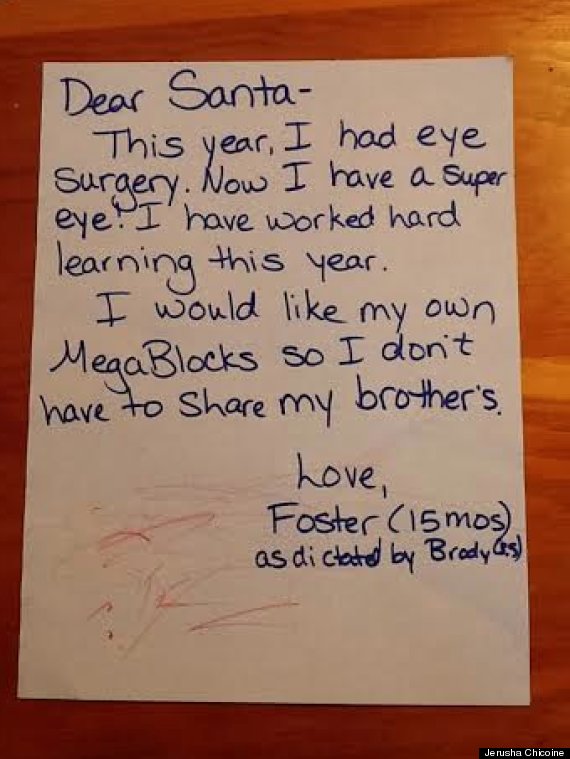 BEFORE YOU GO
PHOTO GALLERY
Cute Kid Notes