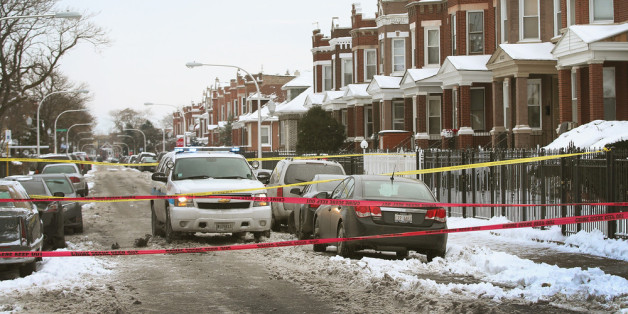 Four men were killed and at least 17 other people wounded in shootings over the first weekend of winter citywide in Chicago.
In the most recent fatal shooting, a 23-year-old man was gunned down around midnight in the 3400 block of West 72nd Place in the city's Chicago Lawn neighborhood and was pronounced dead at 5:15 a.m. Monday at Advocate Christ Medical Center in Oak Lawn, according to the Sun-Times media wire.
Earlier in the weekend, 18-year-old Leroy Griffin was fatally shot in the 7900 block of South Lafayette Avenue about 7 p.m. Saturday, DNAinfo Chicago reports.
In other fatal shootings, 26-year-old Luciano Torres was fatally shot Saturday morning in the Montclare neighborhood, according to DNAinfo, and Jeffrey Anderson was killed in a shooting in Avondale about 9:20 p.m. Friday night.
Also wounded in non-fatal shootings were at least 17 victims as young as 15. A 15-year-old boy was shot in the arm in the Hermosa neighborhood about 7:20 a.m. Sunday and a 17-year-old boy was shot in the head in the 1800 block of West 52nd Street in the Back of the Yards neighborhood about 5:05 p.m. Friday, the Chicago Tribune reports.
The weekend shootings came on the heels of a violent week that included an 18-hour period during which five men died of gunshot wounds citywide, among them Eric "Guitar" Jones, a musician well known to those who follow the city's blues scene.
BEFORE YOU GO
PHOTO GALLERY
Crime In Chicago