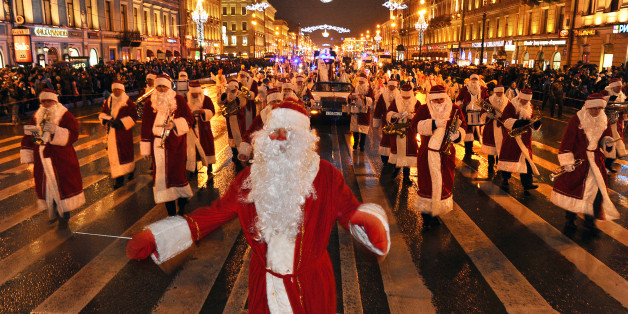 A small town in Alabama is up in arms after community organizers booked an all-male, gender-bending dancing group to perform in their annual Christmas parade.
Known as the Prancing Elites, the group was reportedly invited to take part in the Semmes, Ala. Christmas parade, with the individuals that hired the group having an awareness about their genre of performance.
"I said we're all over 21 and we're guys," troupe captain Kentrell Collins states in the Fox 10 News report, which can be viewed here. "She was so excited. She was like I didn't know they had any groups like that in Mobile."
The Prancing Elite were rocketed into fame earlier this year when Shaquille O'Neal tweeted about the group, later appearing and performing on "The Real."
"I was outraged and appalled. I never expect anything like this at the Semmes Christmas parade," local Alabama mother Claudia Davis told Fox 10 News. "If they were gonna put this kind of activity in the parade, they should have notified the people of Semmes so that we had a choice whether we wanted out children to attend and see something like that."
This isn't the first time a gender-bending performance during a holiday parade has ruffled some conservative feathers under the premise that it wasn't "family friendly." During this year's Macy's Thanksgiving Day Parade, a performance by the cast of "Kinky Boots" that included a drag queen sparked controversy (through it provided an opportunity for an amazing response by the cast).
Want to support the Prancing Elites and their artistic expression in one of the most conservative regions of America? Head here to check out the group's Kickstarter campaign. Can't wait to see more of the Prancing Elites? Check out the video below.
BEFORE YOU GO
PHOTO GALLERY
Life Lessons We've Learned From Drag Queens