It doesn't surprise us whatsoever that Anna Schumacher and her husband Tim met through Burning Man -- an annual arts and fire festival and year-round culture with regional events.
Why, you might ask? Because the couple had a "life-sized" unicorn that sneezed glitter, peed lemonade and shot pink fire out of its horn at their July 2012 wedding.
Just recently, though, photos of their mythical matrimony creature (dubbed "Katy Perry") have begun to circulate around the web again, and they're too awesome not to share.
(Story continues after photo)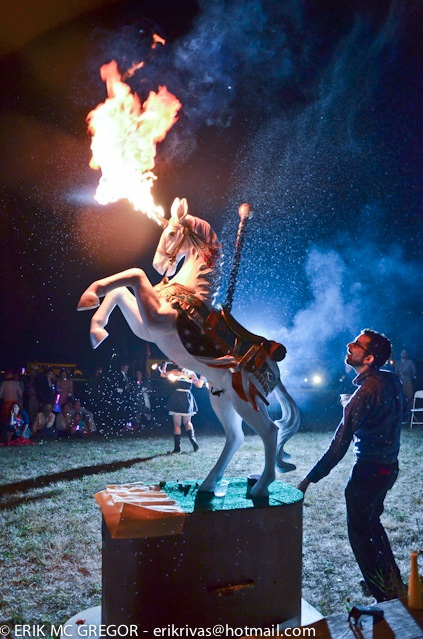 Schumacher was fortunate enough to know some "seriously talented fire geeks" -- her friends Kat and Jesse Green -- who transformed a black carousel horse into the badass unicorn.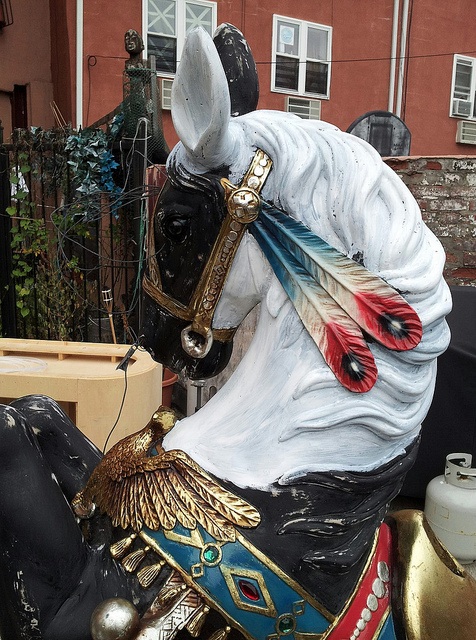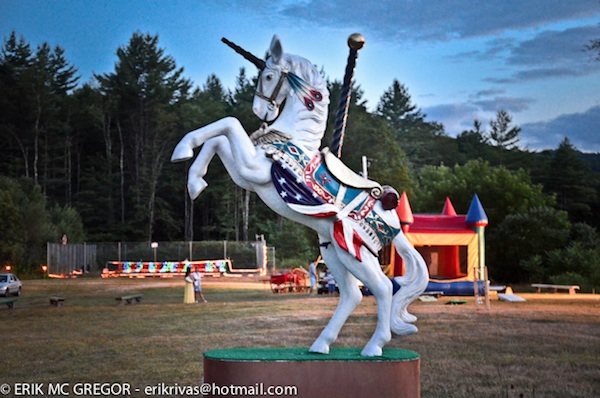 Curious about the name Katy Perry? The bride clears it up in a blog post on Offbeat Bride.
She was named during a routine visit to Jesse's doctor. They were describing the unicorn to her and she laughingly asked, "what're you naming it — Katy Perry?" The only answer to that is, of course, "we are now."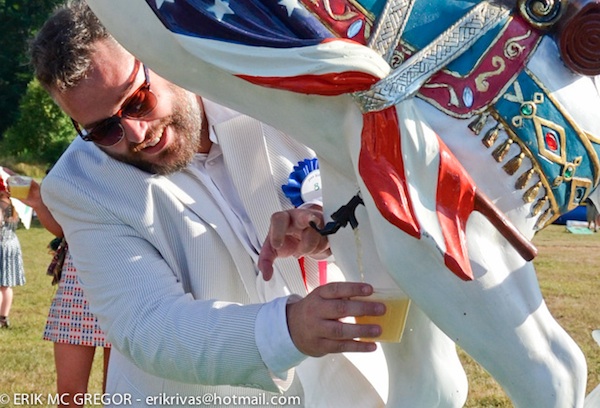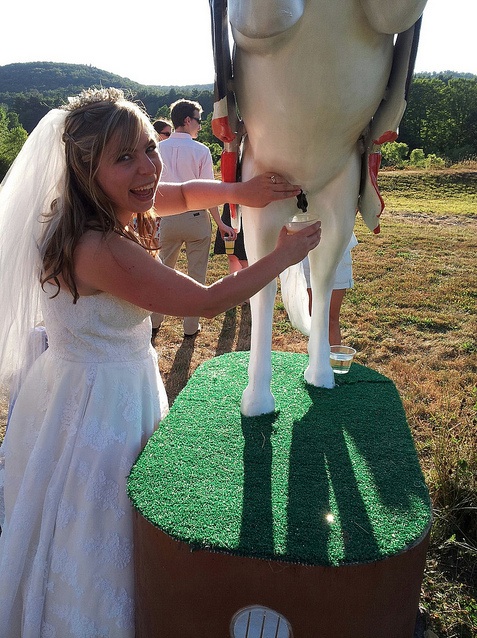 Katy Perry took four months to build and cost about $3,000 in materials. Expensive, yes, but totally worth it.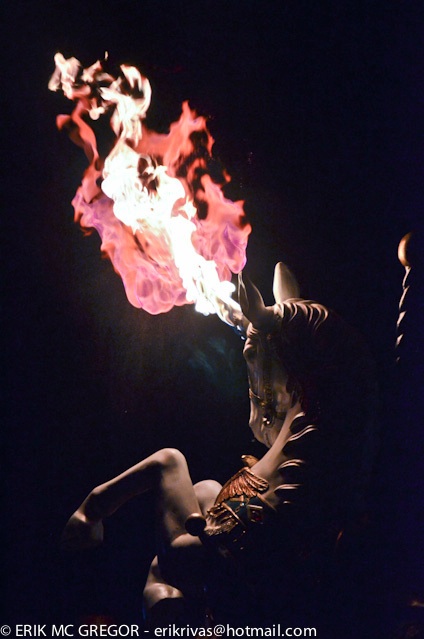 Credit on all photos: Erik McGregor
Believe it or not, this is not the only beverage-dispensing wedding unicorn we've come across. Earlier this month, Offbeat Bride featured a couple named Erin and Shayne who had a "beericorn" at their August 2013 wedding.
For more details on how Katy Perry came to be, head over to Offbeat Bride.
BEFORE YOU GO
PHOTO GALLERY
Burning Man 2013