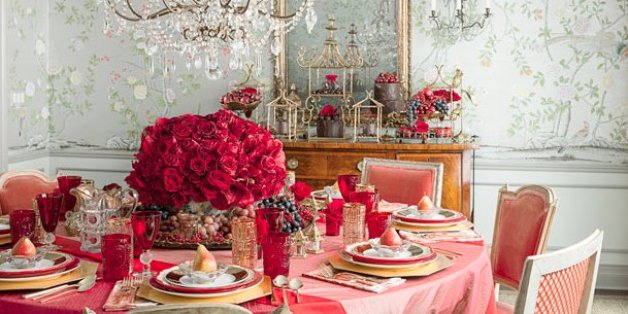 A lush centerpiece, warm accents, hints of chinoiserie — that's how this food blogger and consummate hostess sets a festive feast. See how Heather Christo created this colorful table.
"I often take one color and delve into it in different ways. A super-saturated color pops so vibrantly." For this festive table, Christo used shades of red and pink. "When you use an everyday item in mass quantities — like the gobs of red roses — it translates into luxury," Christo says.
To see Christo's work up close and to see her must-have picks for creating such a gorgeous scene, visit our friends at House Beautiful.
Read more on www.housebeautiful.com