Nothing quite compares to the power of a photograph to communicate the goings on in the world, captured in the thick of things. Ranging from the serious to the silly, these photos offer peeks into various events around the world this week.
1. Iranian women pray during a ceremony commemorating Arbaeen, the holiday which marks the end of the 40-day mourning period after the anniversary of the Prophet Muhammad's grandson's martyrdom, at the shrine of the Shiite Saint Imam Abdulazim, in Shahr-e-Ray, south of Tehran on Dec.23, 2013. AP Photo/Vahid Salemi
2. Father Chrismas walks in the dusty street of Ambohibary, Madagascar, greeting children on Dec. 25, 2013.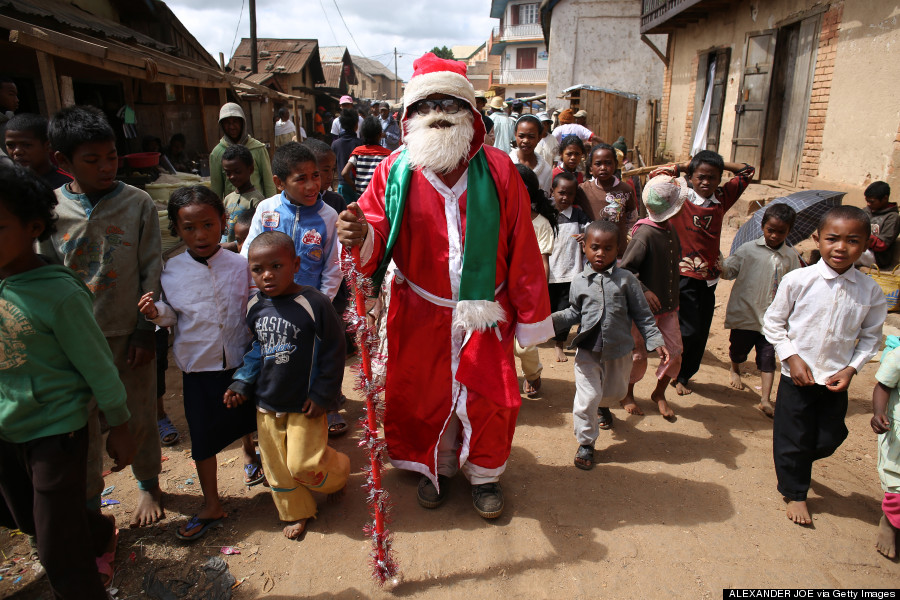 Alexander Joe/AFP/Getty Images
3. IPeople gather in a shelter at a makeshift IDP camp at the United Nations Mission in the UNMISS compound in Juba, South Sudan, on Dec. 22, 2013.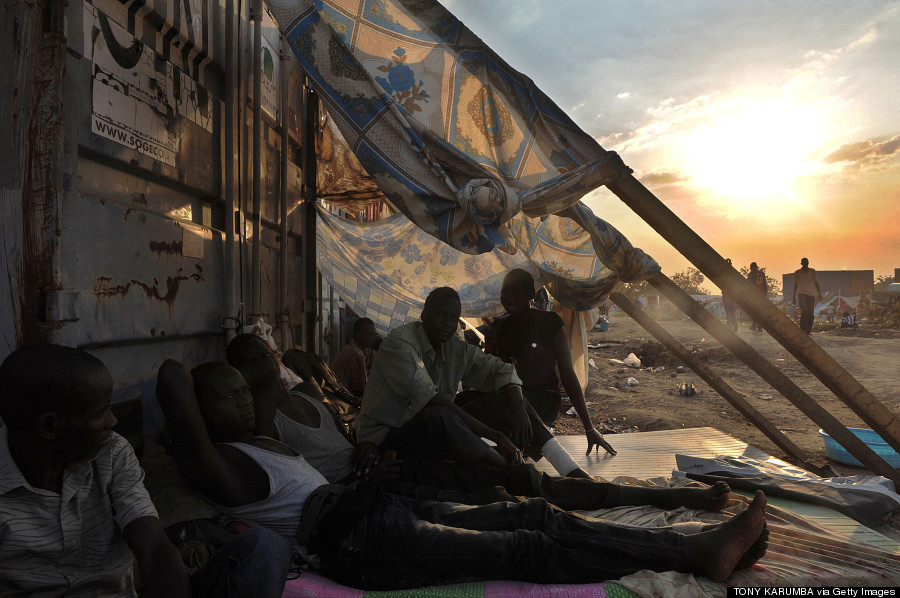 Tony Karumba/AFP/Getty Images
4. In the U.A.E., camels walk along sand dunes in the Liwa desert, 220 kilometers west of Abu Dhabi, during the Mazayin Dhafra Camel Festival.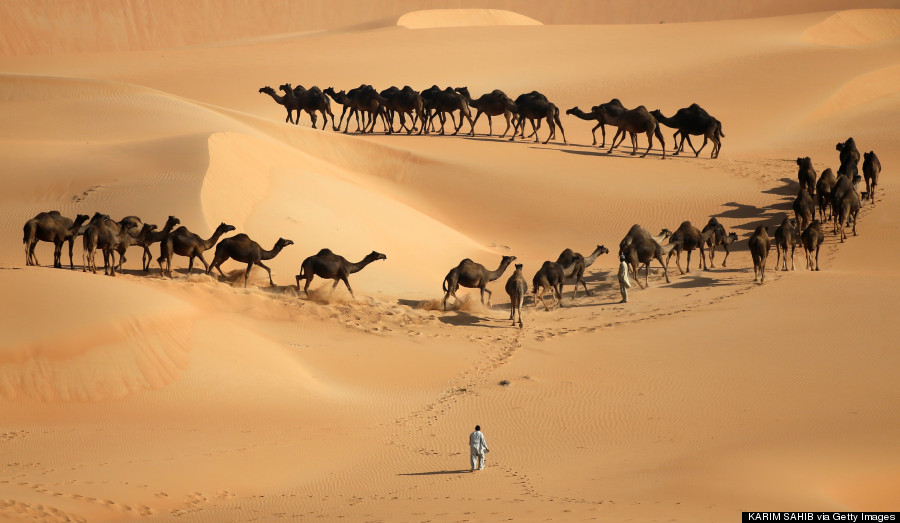 Karim Sahib/AFP/Getty Images
5. A Turkish demonstrator with his face covered runs away during clashes with riot police during a protest against corruption in the Kadikoy district of Istanbul on Dec. 25, 2013.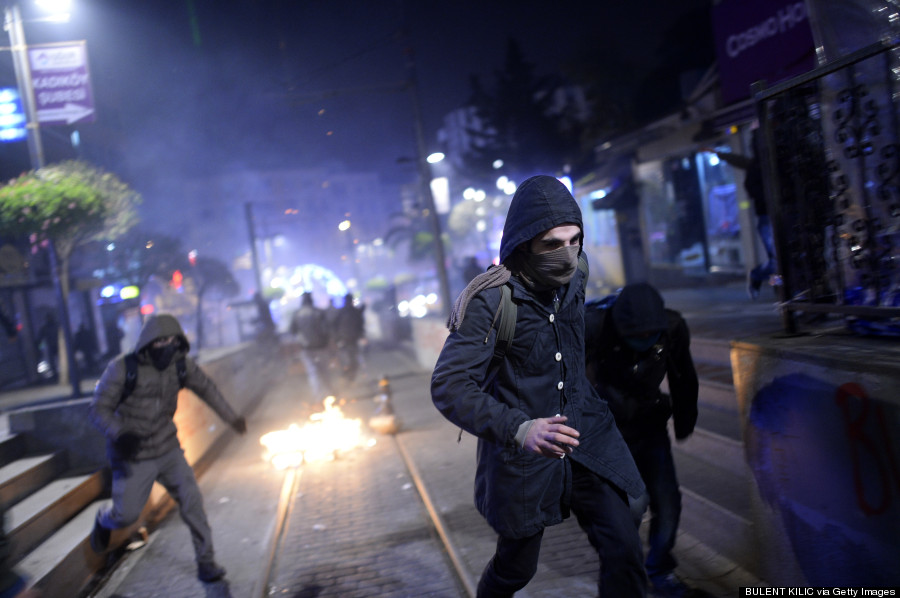 Bulent Kilic/AFP/Getty Images
6. A giant balloon in the shape of Superman participates in the Christmas parade in Acapulco, Mexico, on Dec. 25, 2013.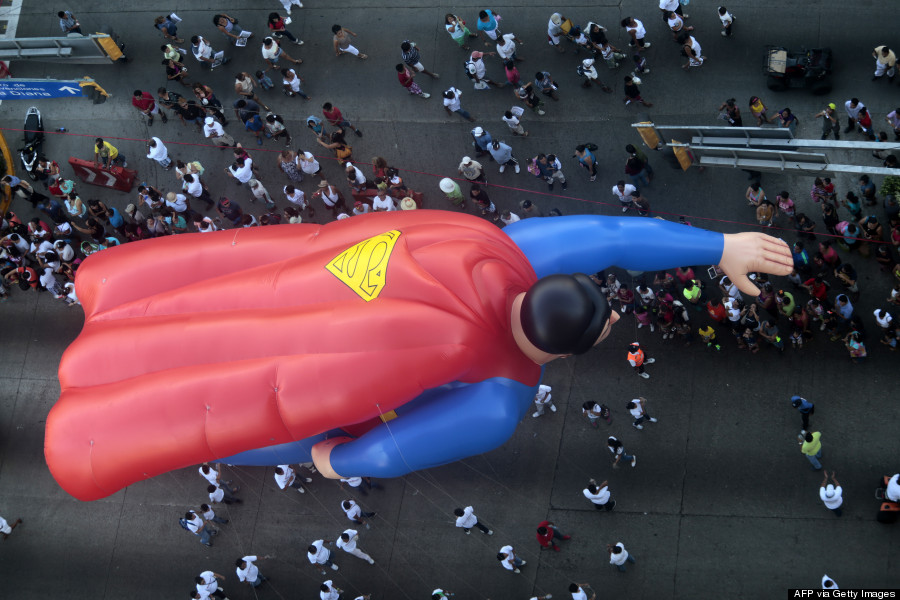 Pedro Pardo/AFP/Getty Images
7. A Shinto priest walks across embers during a fire walking ceremony to pray for good health and safety in Sakuragawa City, Japan, on Dec. 22, 2013.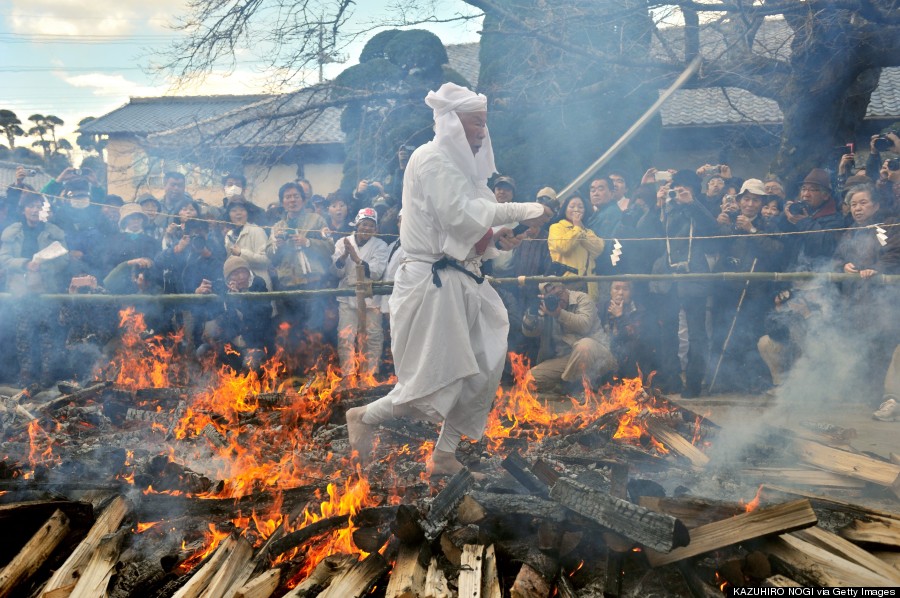 Kazuhiro Nogi/AFP/Getty Images
8. Colombian salsa dancers wait for the start of the Salsodrome parade, on Dec. 25, 2013, in Cali, where some 1,250 dancers and 250 artists dance along the streets of the city, marking the start of the 56th Fair of Cali.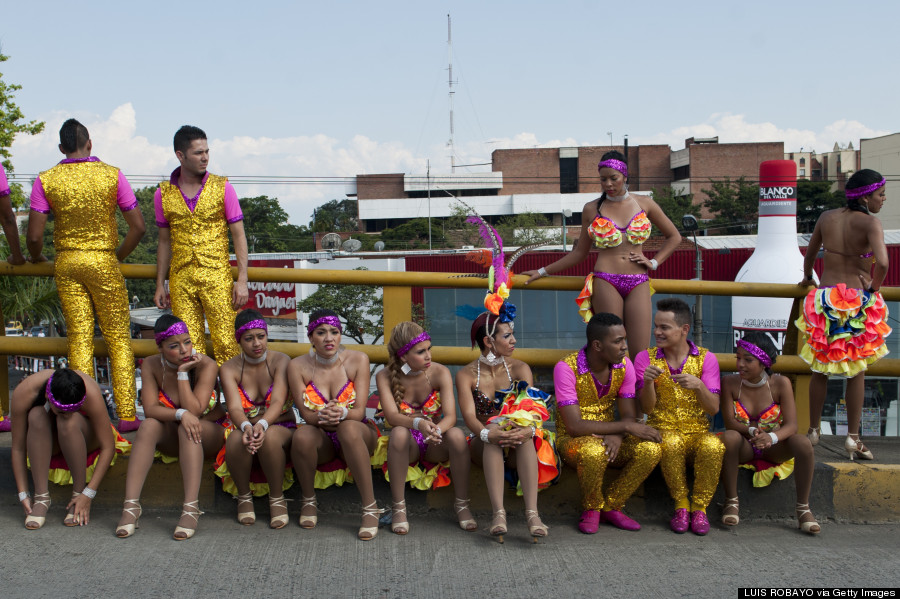 Luis Robayo/AFP/Getty Images
9. Employees clean the Grotto, believed to be the place where the Virgin Mary gave birth to Jesus Christ, inside the Church of the Nativity in the biblical town of Bethlehem, on Dec. 22, 2013.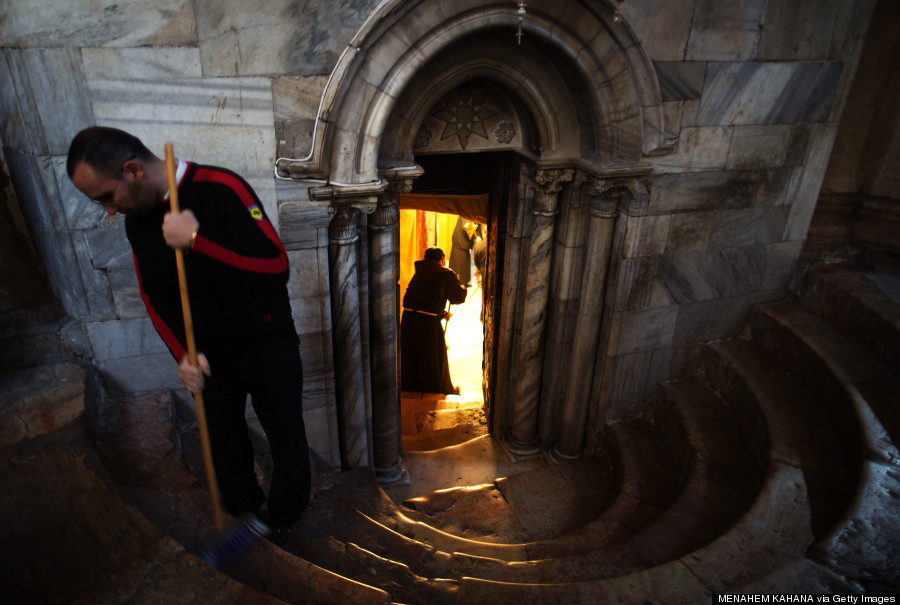 Menahem Kahana/AFP/Getty Images
10. Indian children dressed as Santa Claus play near a sand sculpture depicting God and Jesus Christ, created by sand artist Sudarsan Pattnaik, at Golden Sea Beach in Puri, on Dec. 24, 2013.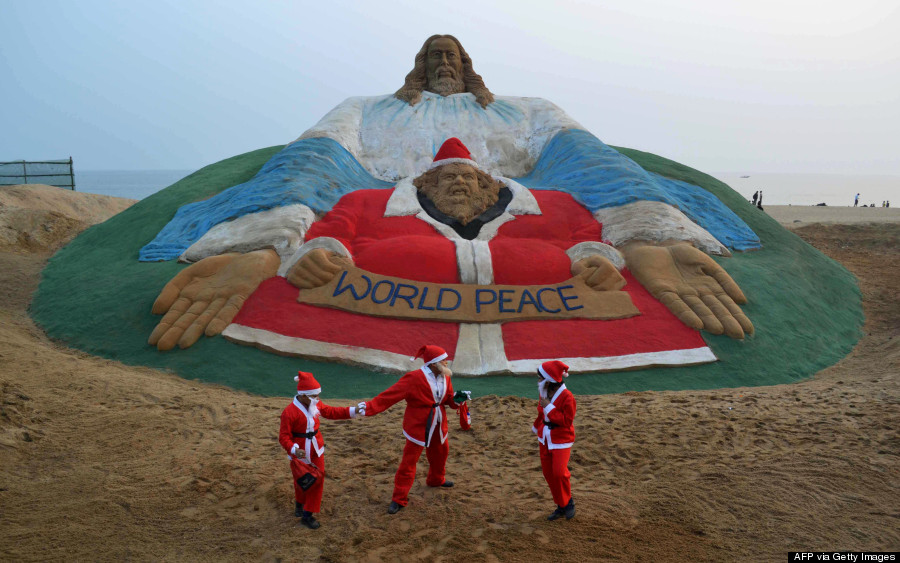 Asit Kumar/AFP/Getty Images