It only takes a kiss to bring us together.
2013 was a tumultuous year, featuring social change in just about all corners of this planet we call home. But these moments of tumult also caused people to come together-- both in triumph and with a need for solace.
We've compiled a list of the most powerful lip locks of 2013, each of them a glimpse into the struggles, the joys, and above all, the resilience of the human spirit that this year brought.
1. For Russia, with love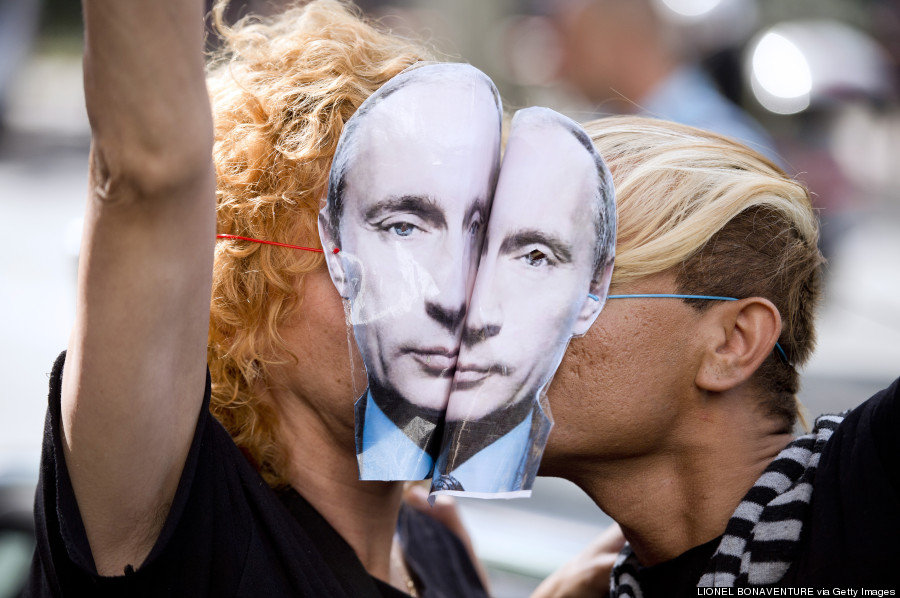 Demonstrators wearing Putin masks kiss in front of the Russian Embassy in Paris, France, to protest Russia's anti-gay laws.
2. Reliving a moment in time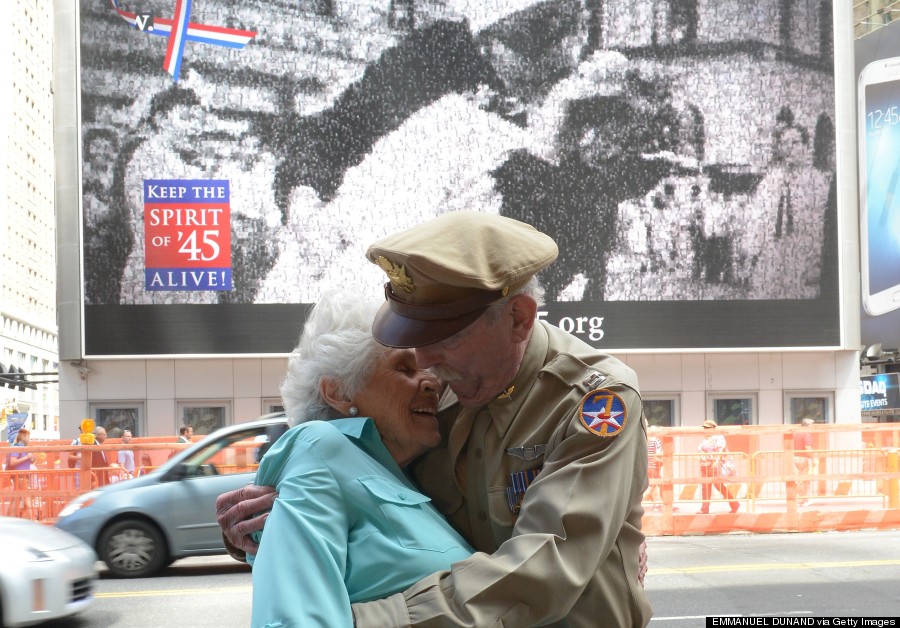 WWII veteran nurse Gloria Bullard and World War II fighter pilot Jerry Yellin re-enact this iconic kiss on the anniversary of Victory over Japan Day. Bullard appears in the alternate version of the original photograph seen in the background and can be spotted between the ribbon and "Keep the Spirit Sprit Of '45 Alive!" logo.
3. Civil disobedience, sealed with a kiss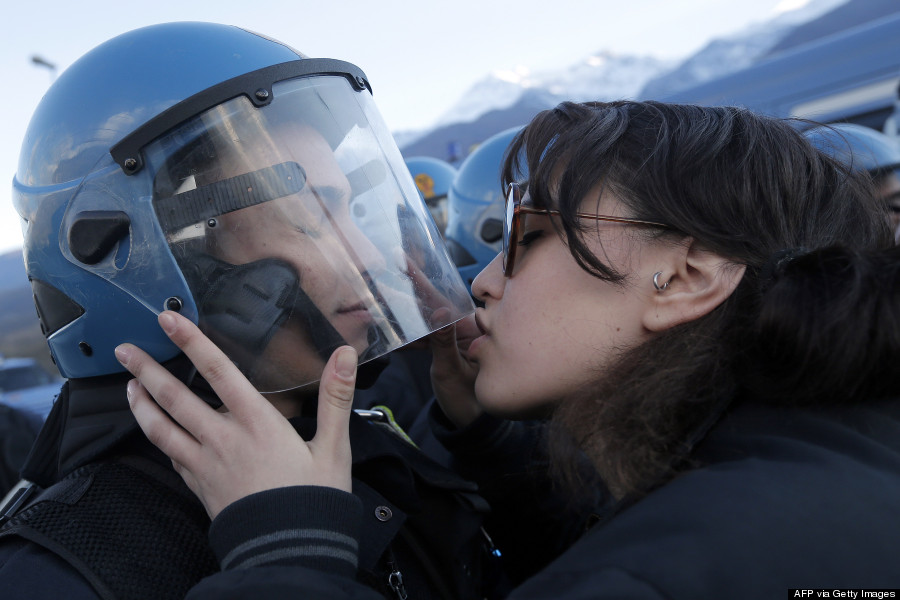 A 20-year-old student protestor kisses a riot police officer in Susa, Italy. The police force action later brought sexual assault against her.
4. Facing the pain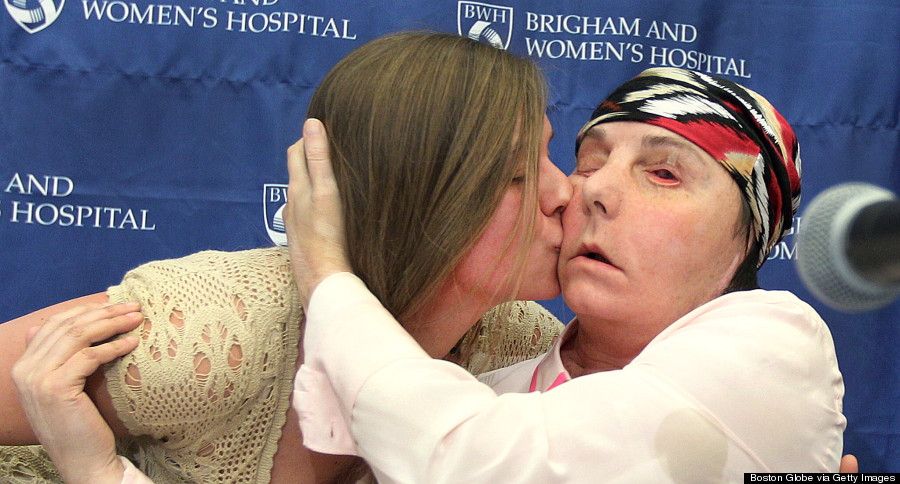 Marinda Righter kisses the face of her mother, Carmen Blandin Tarleton, after a successful face transplant.
5. Fires burn in the night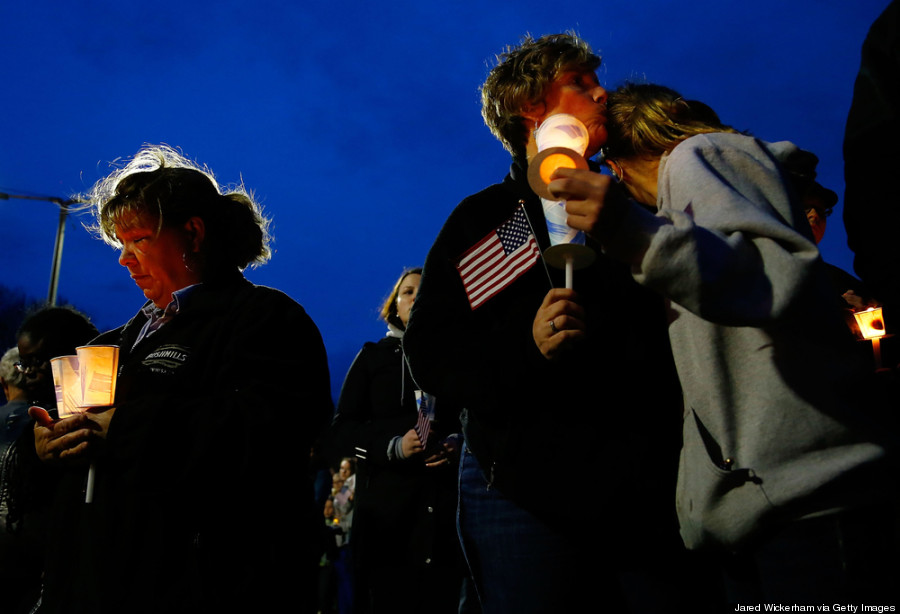 A mother kisses her daughter while attending a vigil for 8-year-old Boston Marathon bombing victim Martin Richard.
6. Passion despite rejection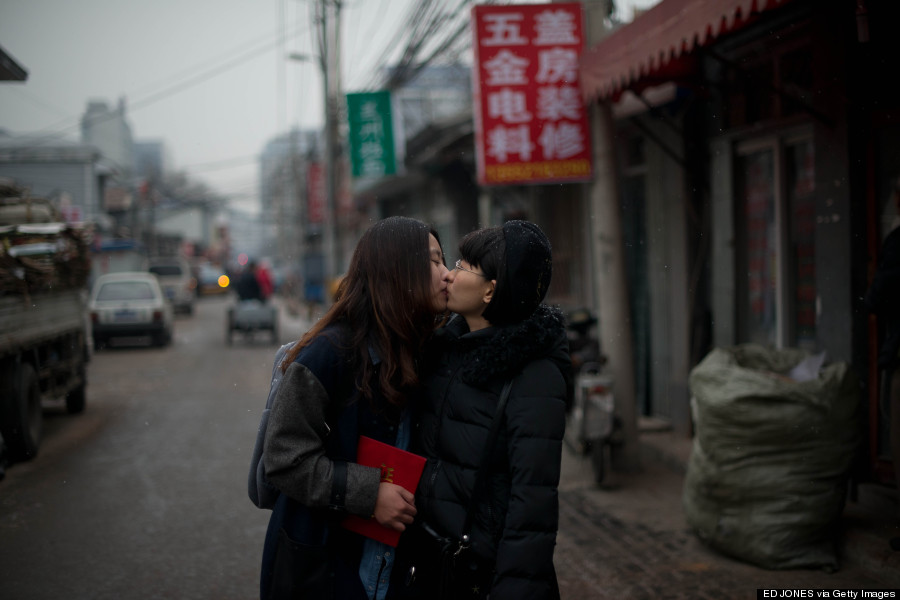 After being rejected a marriage license by a Beijing registry office, Elsie Liao and Mayu Yu kiss to bring attention to the lack of LGBT rights in China.
7. Fighting for justice Pelipe Bargainer kisses his daughter during a "Justice for Trayvon" rally following George Zimmerman being found not guilty in the death of unarmed teenager, Trayvon Martin.
8. Coming home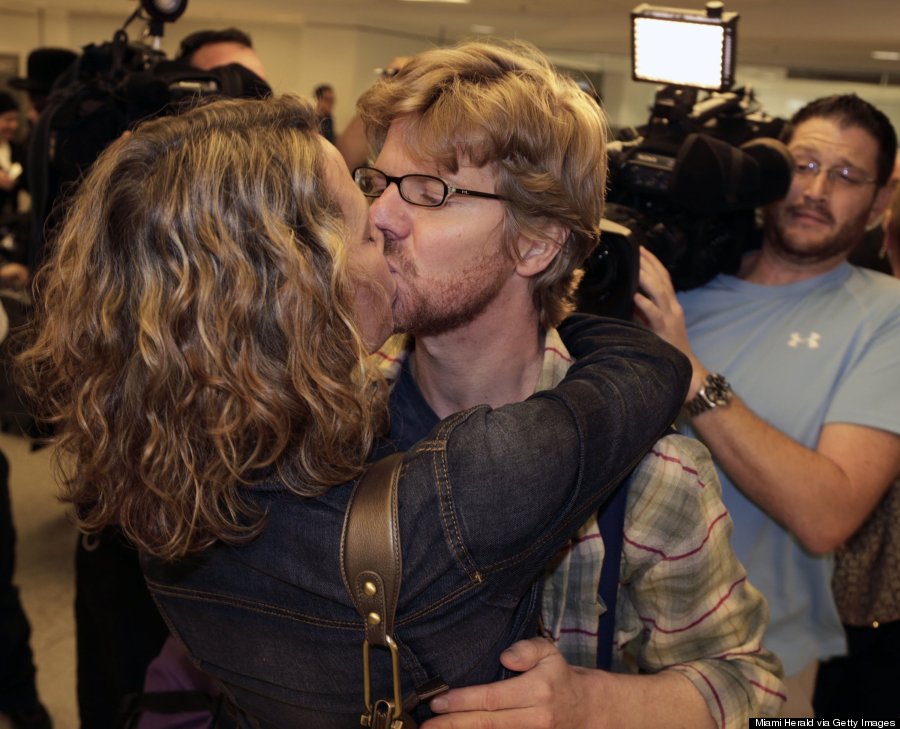 Jim Wyss and Ana Soler kiss upon Wyss' return to the United States. Wyss was detained in Venezuela for 48 hours while reporting near the Colombian border for the Miami Herald.
9. Hope for a family reunion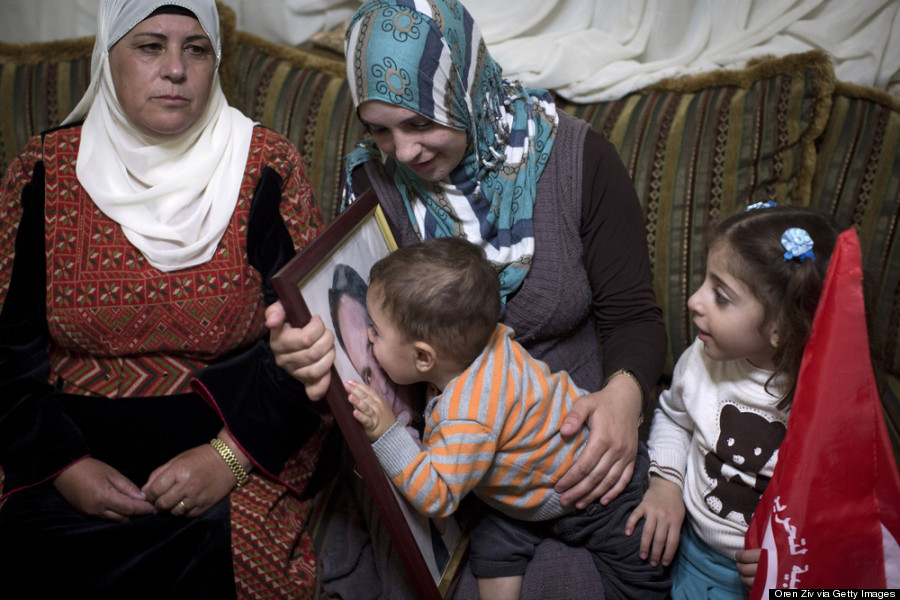 The grandson of Palestinian prisoner Mohamed Ibrahim kisses his picture as the family awaits his release from an Israeli prison, where he's been locked up since 1985.
10. Saying goodbye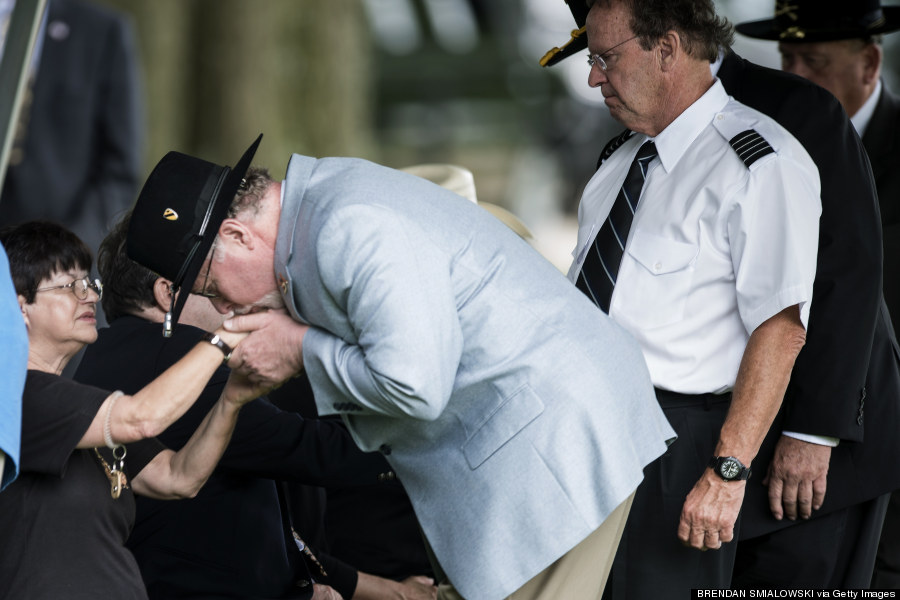 A funeral attendee kisses Linda Oliver's hand during a service for Oliver's father, Sgt. 1st Class Juan Colon-Diaz, along with 1st Lt. Richard Dyer and Spc. 5 John Burgess, whose helicopter crashed during the Vietnam War. The soldiers were considered missing in action until this year.
11. Honoring a dream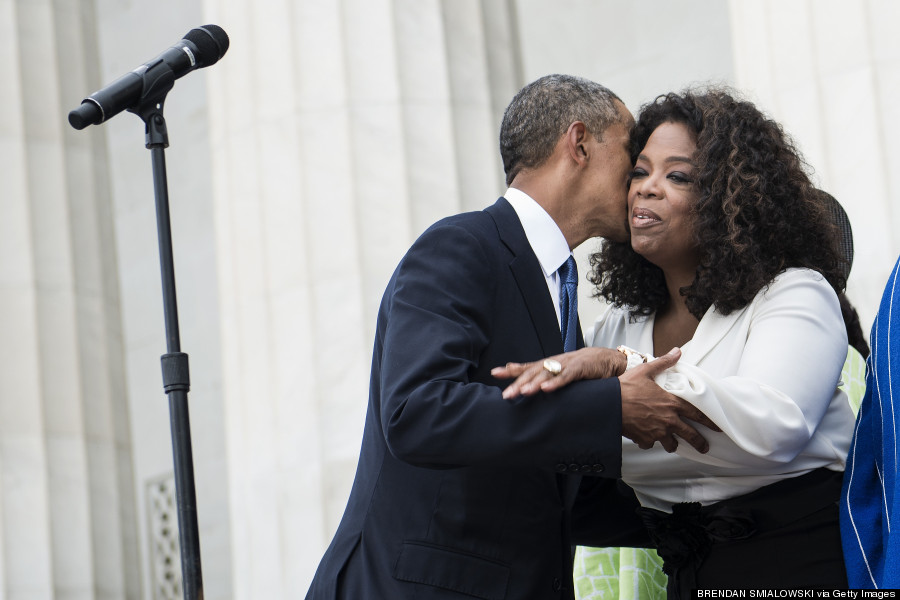 President Barack Obama kisses Oprah Winfrey on the steps of the Lincoln Memorial in Washington D.C., during a commemoration of the 50th anniversary of Martin Luther King's "I Have a Dream Speech" and the March on Washington.
12. Clinging to life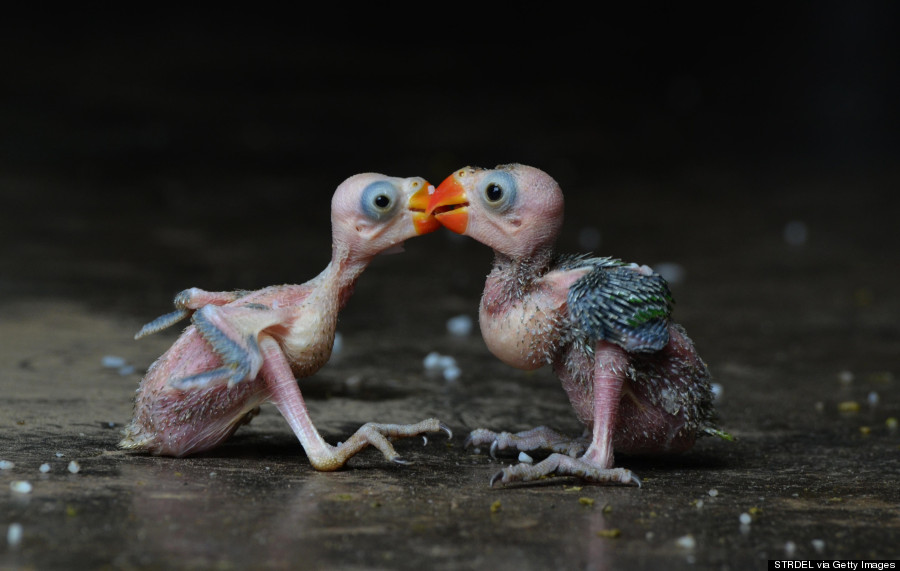 Parrot hatchlings share a kiss after being caught by a hunter and being put on the Indian black market for possible consumption.
13. New Jersey victory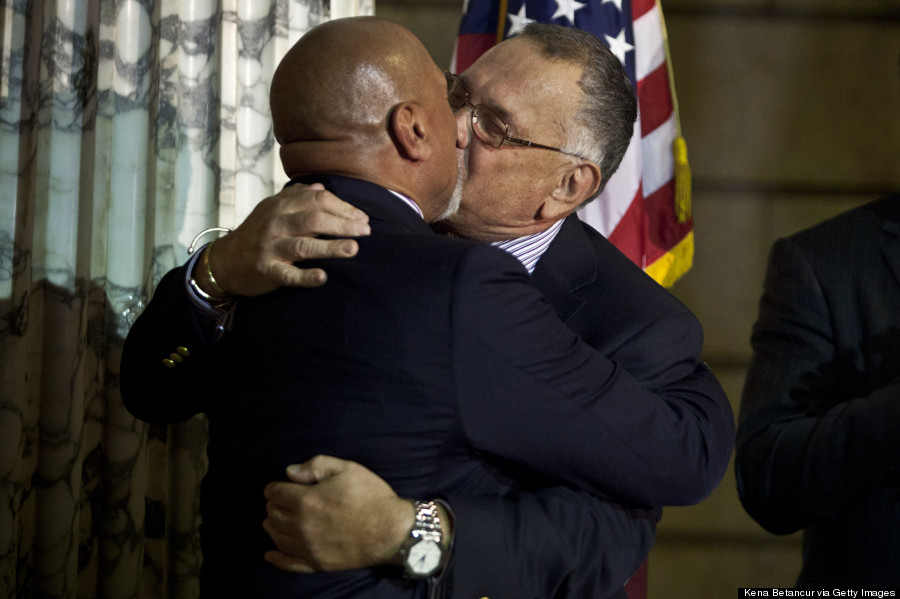 Joseph Panessidi and Orville Bell kiss after the first same-sex marriage in New Jersey, officiated by U.S. Senator Cory Booker (D) on the morning after a landmark decision by the New Jersey Supreme Court.
14. Preparing for things to come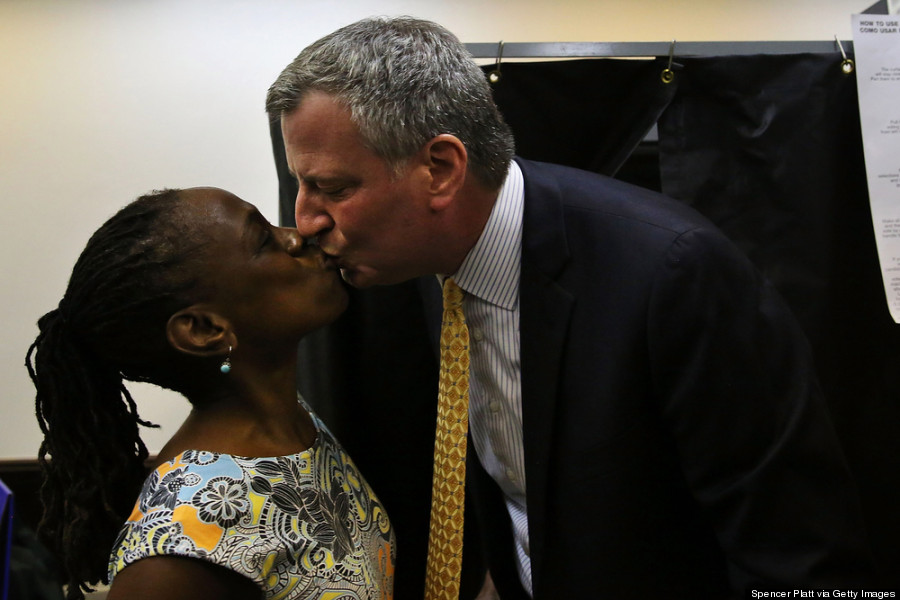 New York City mayoral candidate (at the time) Bill de Blasio kisses his wife, Chirlane McCray, after casting his ballot in the mayoral primary. De Blasio went on to win the New York City mayoral race.
15. Everything for this moment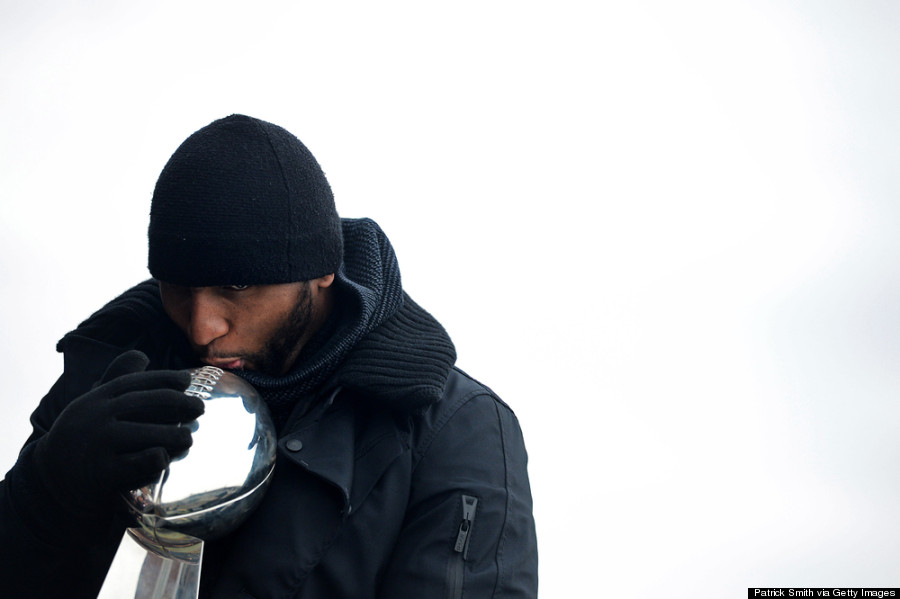 Ray Lewis kisses The Vince Lombardi Trophy after The Baltimore Ravens won Super Bowl XLVII over the San Francisco 49ers. It was Lewis' last season after being in the league for 17 seasons.
16. Okay again for an instant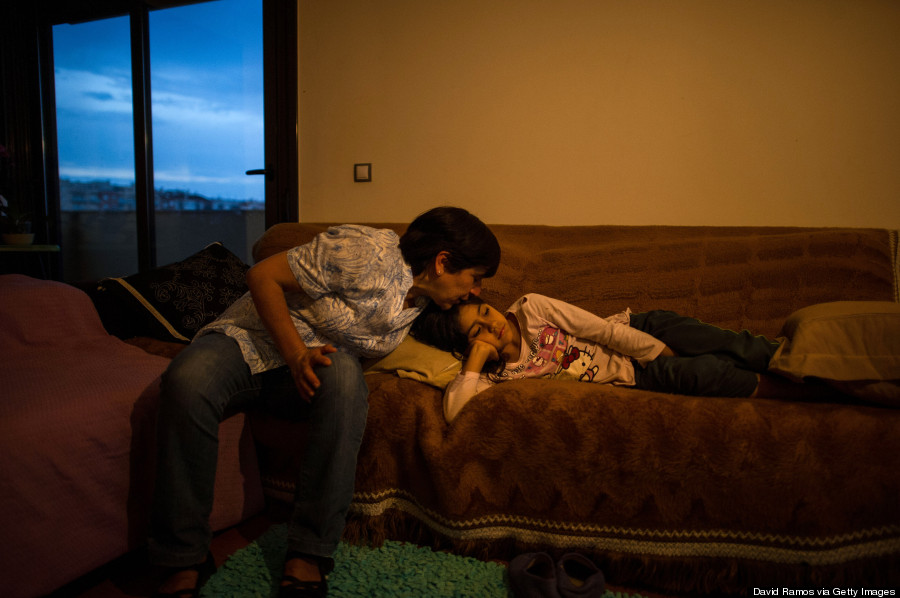 Doris Perez of Spain kisses her grandchild while sitting in their new apartment that they moved into after no longer being able to afford rent. Spanish banks foreclosed on more than 100,000 households in 2010 alone.
17. Rising above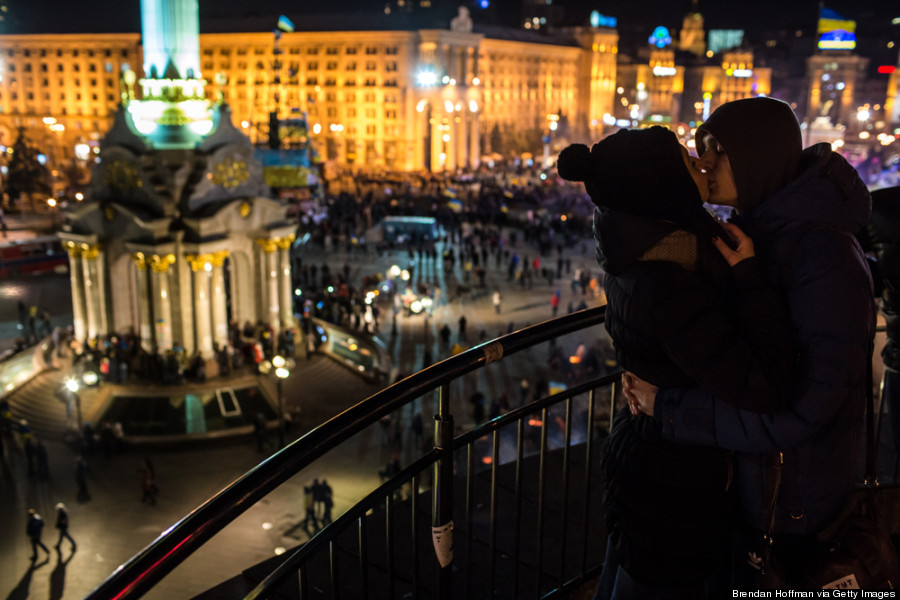 Two protestors kiss while overlooking anti-government demonstrations in Ukraine that have erupted in response to Ukrainian president Viktor Yanukovych's decision to foster trade relations with Russia rather than the European Union.
18. Ending the oppression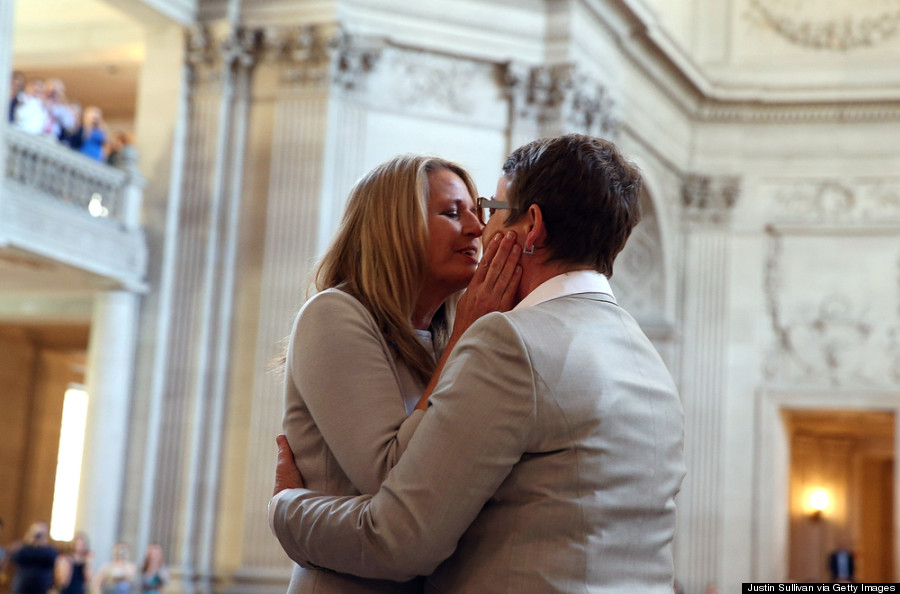 Sandy Stier and Kris Perry kiss, becoming the first same-sex couple to be married in California after the state's ban on gay marriages was lifted.
19. Finding the strength to carry on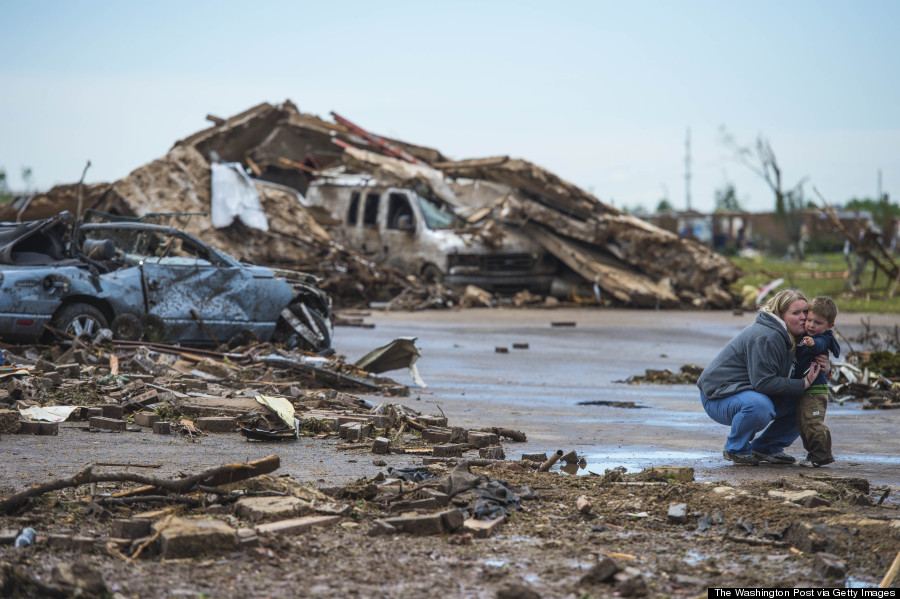 Heather Schmidt kisses her son and looks over the wreckage of her aunt and uncle's home from the devastation of the tornado in Moore, Okla.
20. Promising never to forget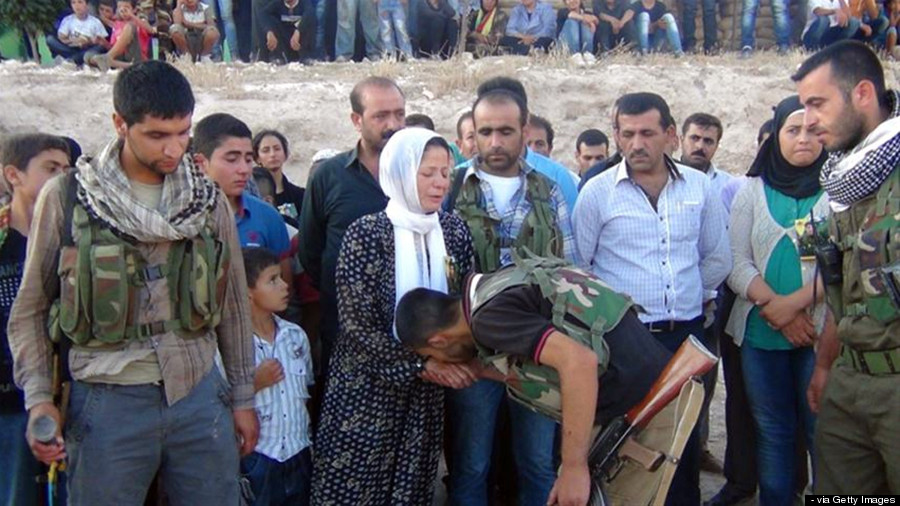 A Syrian Kurdish Popular Protection Units rebel fighter bends over to kiss the hand of a woman attending the funeral of his friend.
21. A kiss goodbye, for now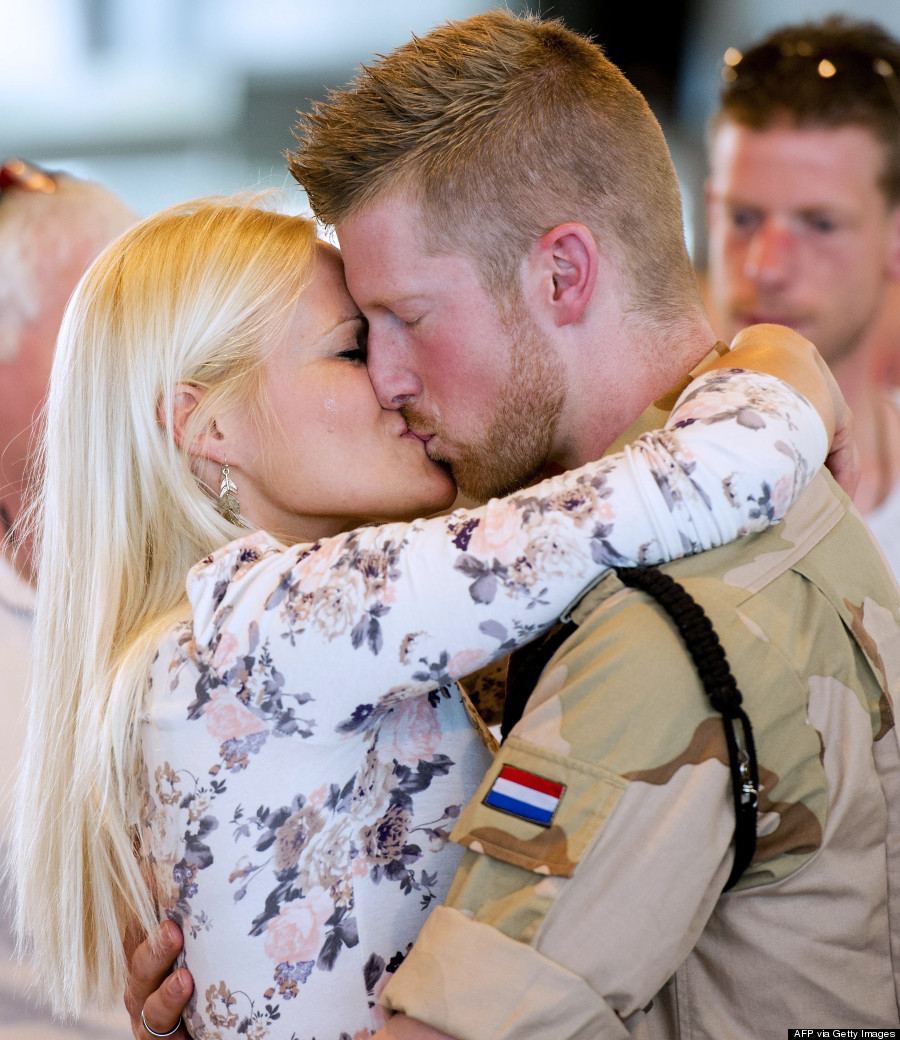 A Dutch soldier and a girl kiss before he is deployed to Afghanistan.
22. Hoping for change after tragedy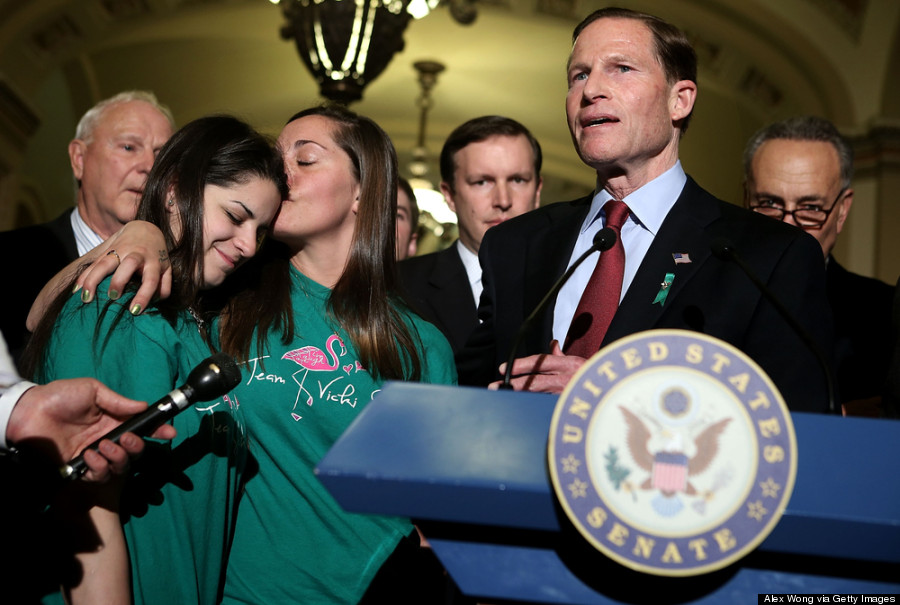 Erica Lafferty, daughter of Sandy Hook victim Dawn Hochsprung, kisses Carlee Soto, sister of Sandy Hook victim Vicki Soto, while standing behind Sen. Richard Blumenthal (D-Conn.) as he speaks about proposed gun legislation.
23. Coping with the impossible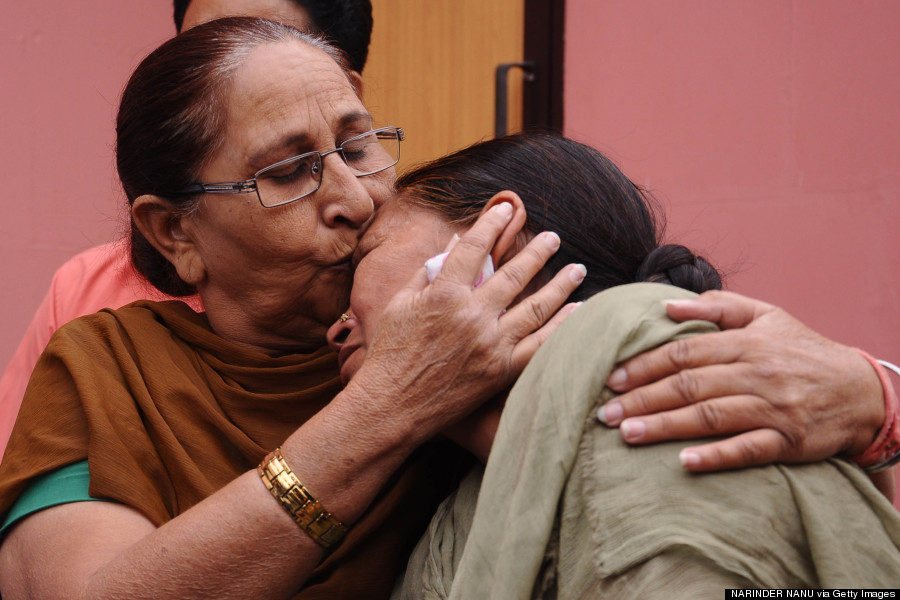 Dalbir Kaur kisses Sukhpreet Kaur during a press conference discussing the fate of accused Indian spy Sarabjit Singh, Dalbir's brother and Sukhpreet's husband. Pakistan had been holding Singh and threatening the death penalty since 1991, but in 2013 he was killed by fellow death row prison mates.
24. Celebrating an icon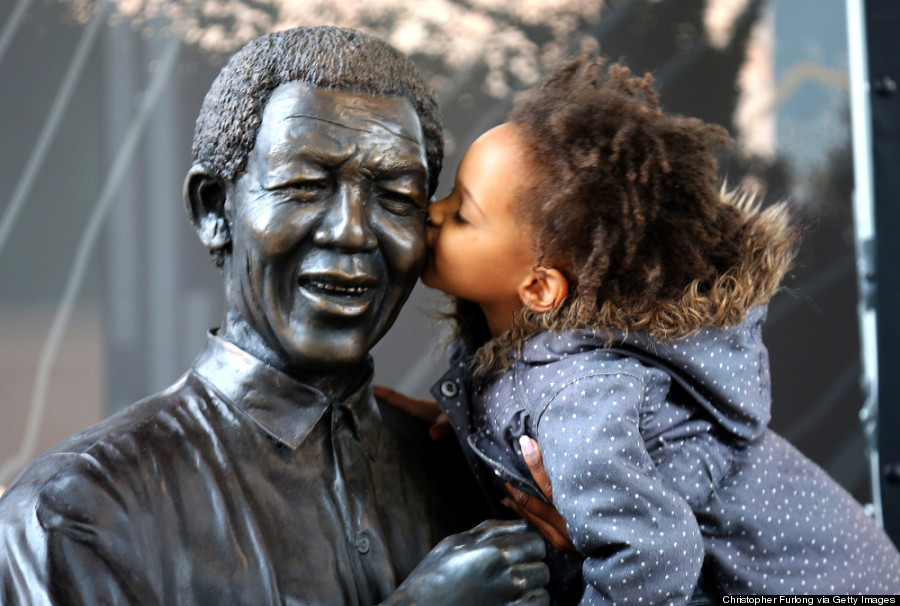 A South African girl kisses a statue of Nelson Mandela before a memorial service conducted by Archbishop Desmond Tutu.
25. Absolute ecstasy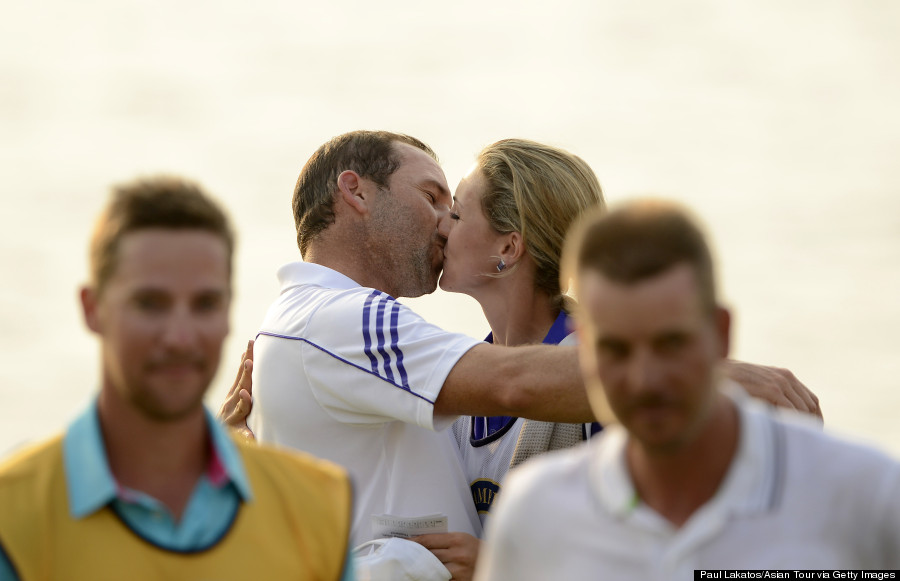 Sergio Garcia and his caddy/girlfriend Katharina Boehm kiss after Garcia's victory at the Thailand Golf Championship.
26. A kiss before four more years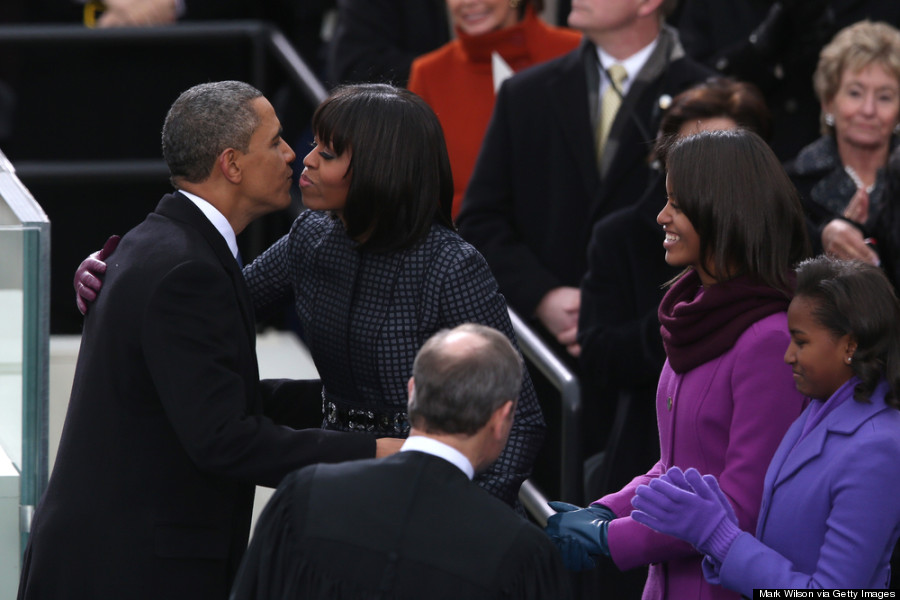 President Barack Obama and First Lady Michelle Obama kiss after his swearing in for a second term by Supreme Court Chief Justice John Roberts.
27. Future love?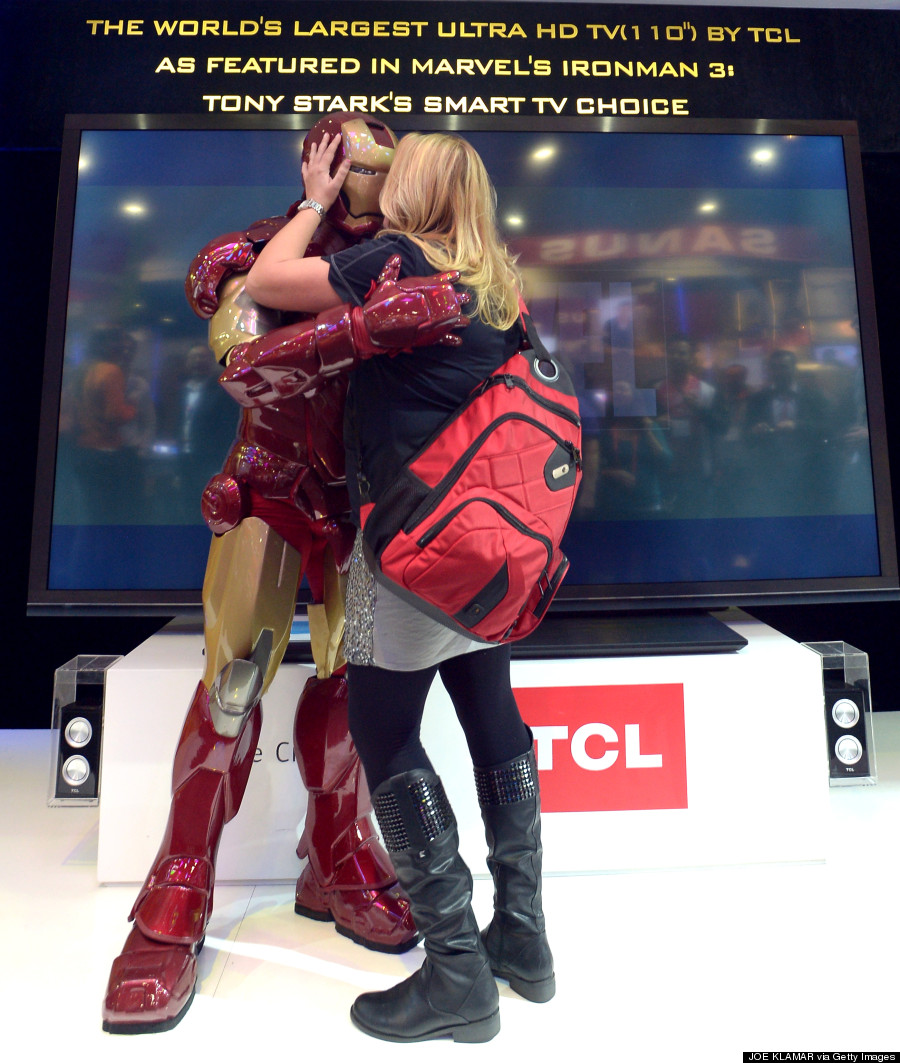 A woman kisses Iron Man at the 2013 International CES which is the world's largest annual consumer technology trade show.
28. Kissing to fight persecution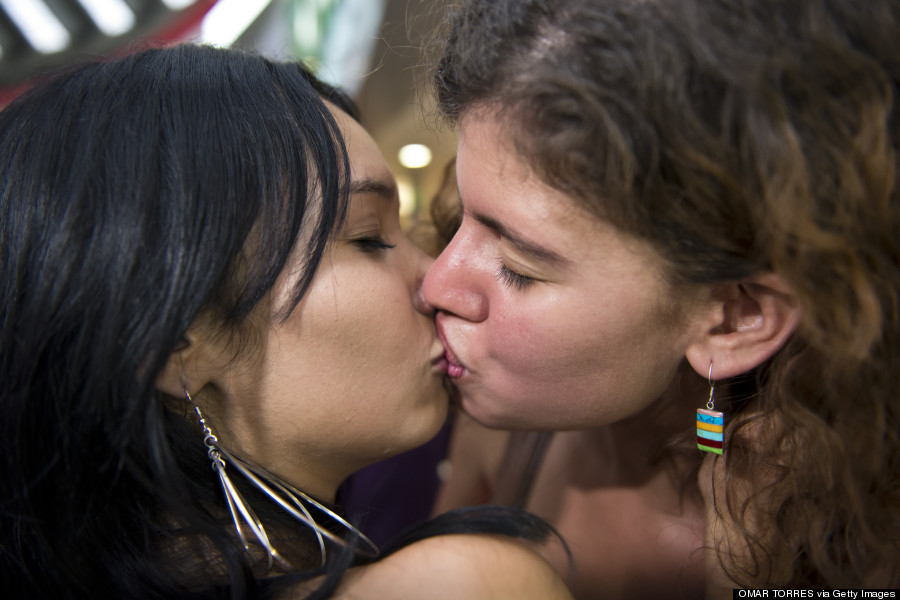 Two women kiss during the International Day Against Homophobia, a massive protest in a Mexico City bus terminal where two gay women kissing were abused by police officers the year prior.
29. Beliefs that run deep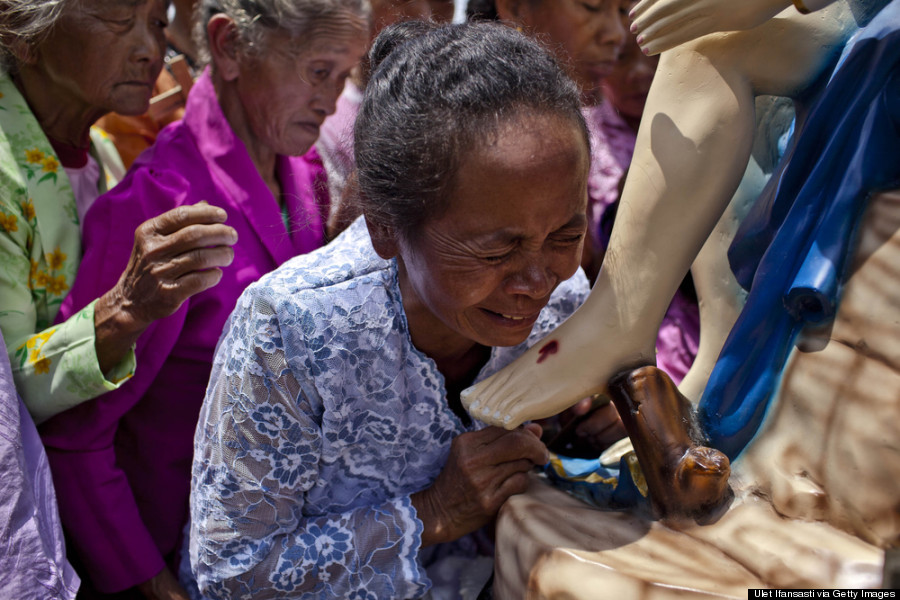 An Indonesian Catholic woman kisses the foot of Jesus during a Good Friday re-enactment of the crucifixion.
30. A kiss for survival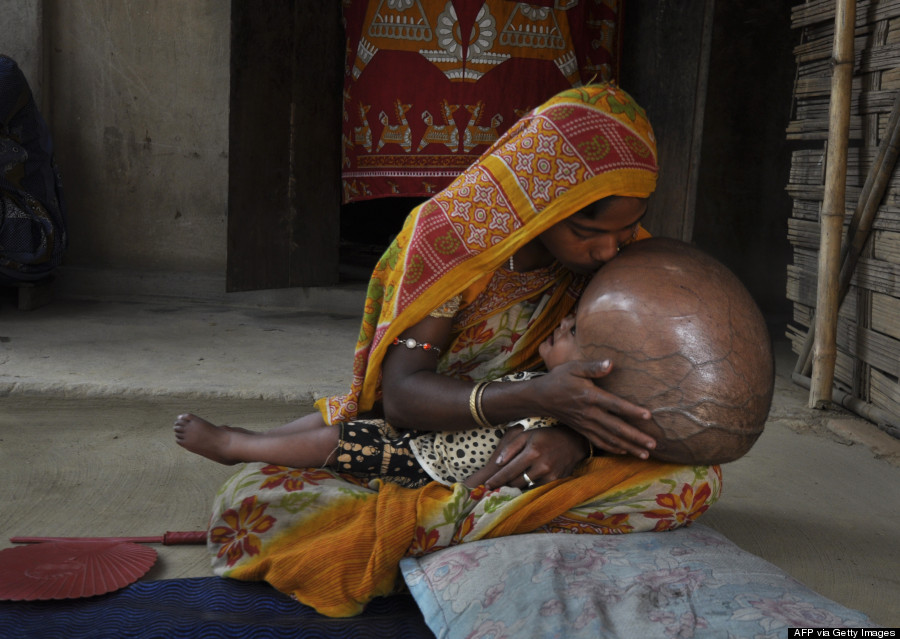 Fatima Khatun of India kisses her daughter Roona Begum, who has a type of fluid buildup in her head called Hydrocephalus. Life-saving surgery was successfully completed on Begum.
31. A festival of kisses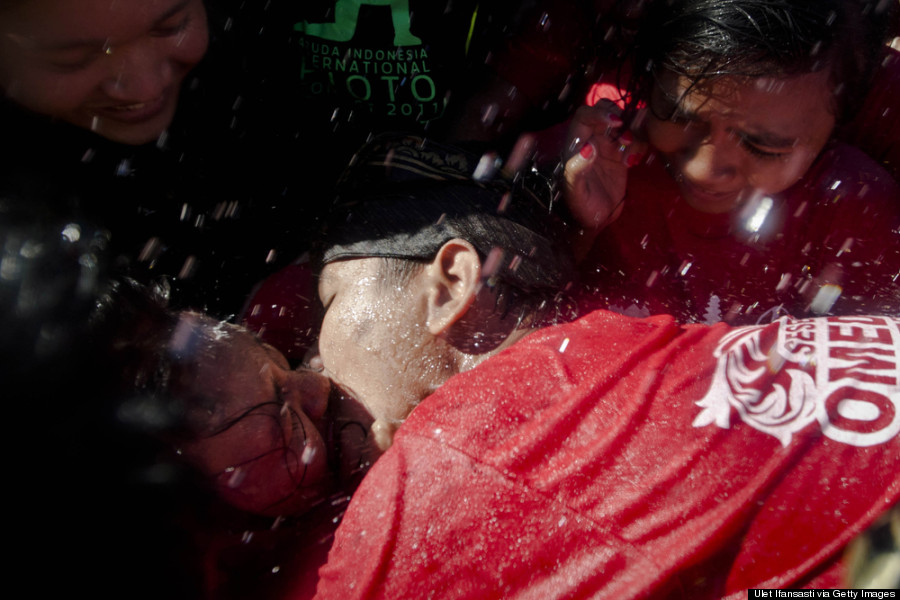 A couple kisses during the Indonesian Kissing Festival known as 'Omed-Omedan' in Sesetan village to ward off bad luck for the coming year.
32. Accepted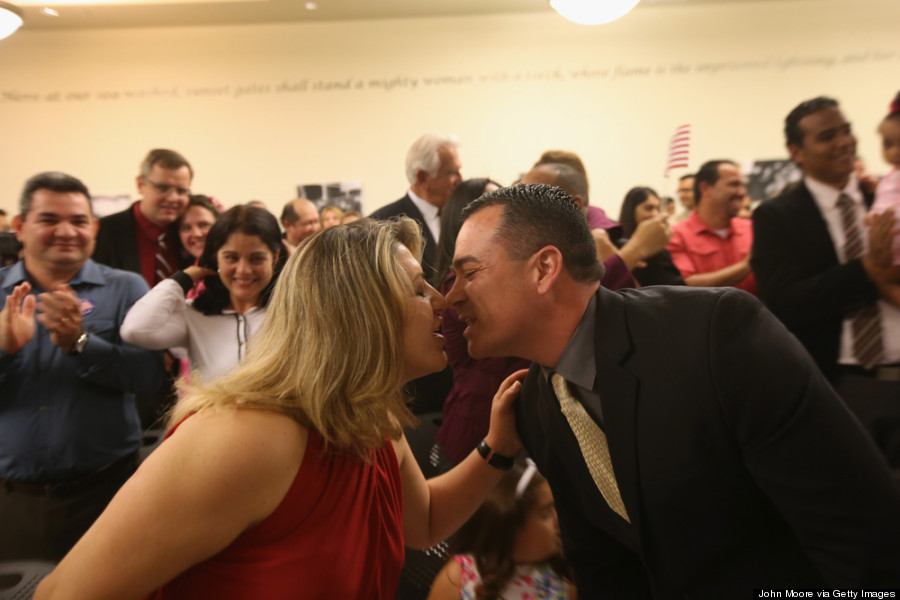 Fabricia and Wagner Darosa kiss immediately after being naturalized as American citizens in a special Valentine's Day ceremony exclusively for married couples held in Tampa, Fla.
33. So much that makes struggles worthwhile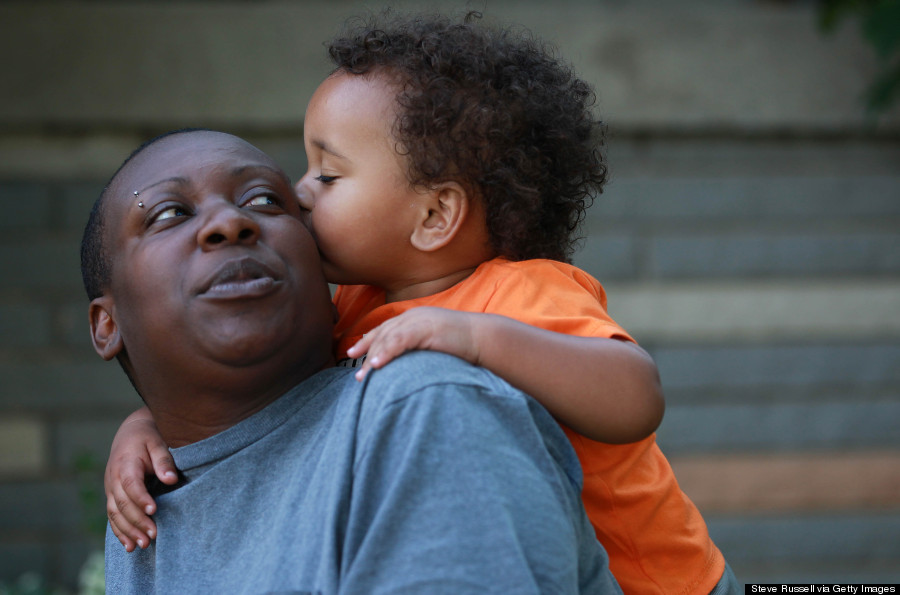 Dante kisses his mother, Tiffany Jarvis, who is not sure if she'll be able to afford child care even with her husband resuming full-time work.
34. So much to fight for every day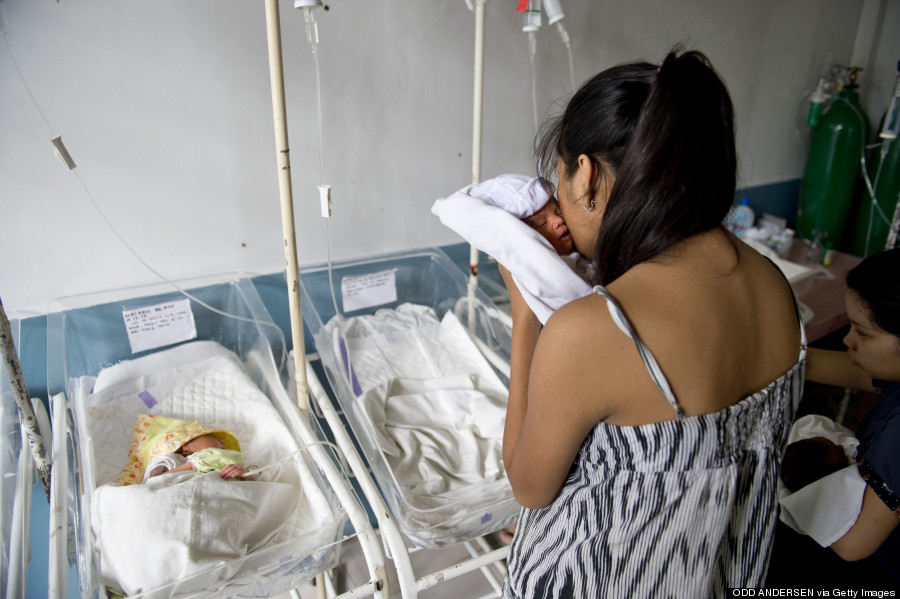 The mother of a premature baby kisses her daughter in a hospital that was extremely overcrowded and heavily damaged after Typhoon Haiyan in the Philippines.
35. So much to win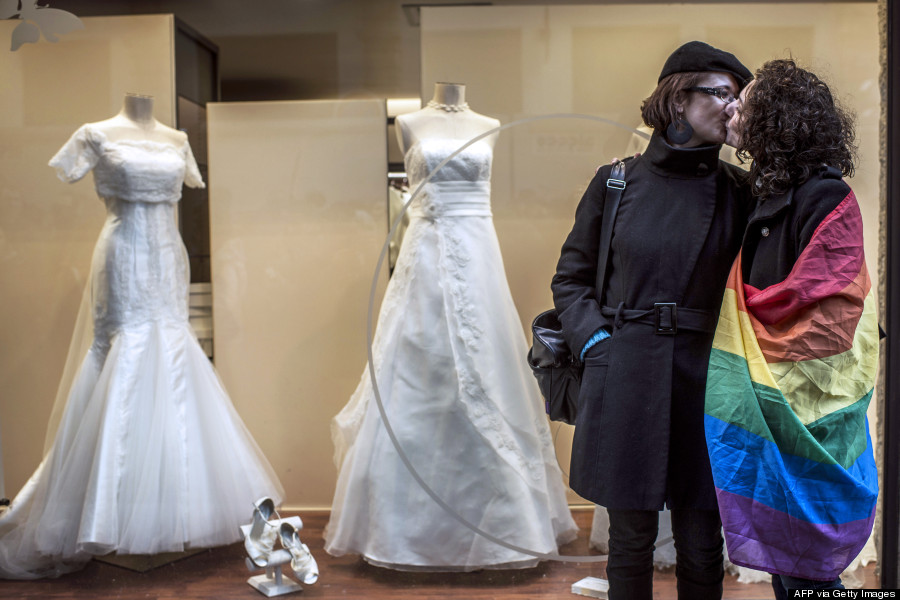 Two women kiss during a protest for gay marriage and adoption rights in France. This was back in January and both were won by the end of the year.
Correction: An earlier version of this post inaccurately identified the subject of photograph #33.
BEFORE YOU GO
PHOTO GALLERY
Health Benefits Of Kissing