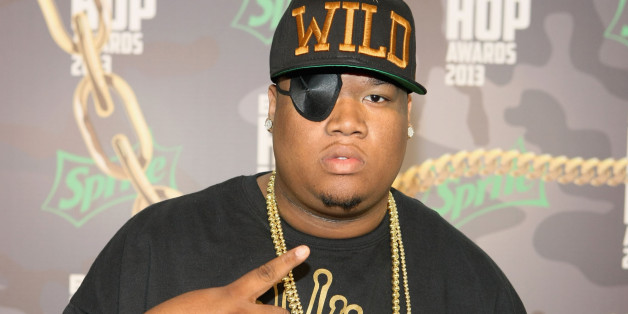 Rapper Doe B is dead following a shooting in Alabama. He was 22 years old.
Doe B, real name Glenn Thomas, of Montgomery died after an early morning shooting on Saturday, Dec. 28, local NBC affiliate WSFA reported. Police responded to a call of multiple gunshots at the 900 block of Highland Avenue around 1:30 a.m.
Authorities found Doe B, 21-year-old Kimberle Johnson and six other victims, WSFA reported. Johnson was pronounced dead at the scene, while Thomas was pronounced dead at a local hospital.
The shooting occurred at a venue called the Centennial Hill Bar and Grill, according to AL.com. It was formerly known as Rose Supper Club, but that establishment lost its liquor license and closed a year ago after a December 2012 shooting left six people injured. Centennial Hill opened earlier this year.
Doe B's death was confirmed on Twitter by his camp.
On behalf of doe b's management i would like to thank all of his fans and say Rest in Peace my brother Glenn thomas aka @CBMDOEB

— DOE B. (@CBMDOEB) December 28, 2013
Doe B was signed to rapper T.I.'s Atlanta-based label, Grand Hustle Records, according to Billboard. He was known for his Trap style and his signature eyepatch, which he has worn since another shooting three years ago.
T.I. offered his condolences to the young star's family and friends.
RIP to my lil brother Doe B. We gon miss u my nigga. U'll never be forgotten & U WILL NOT DIE IN VAIN. We Love U champ. Always.

— T.I. (@Tip) December 28, 2013
BEFORE YOU GO
PHOTO GALLERY
In Memoriam: Celebrities We've Lost In 2014