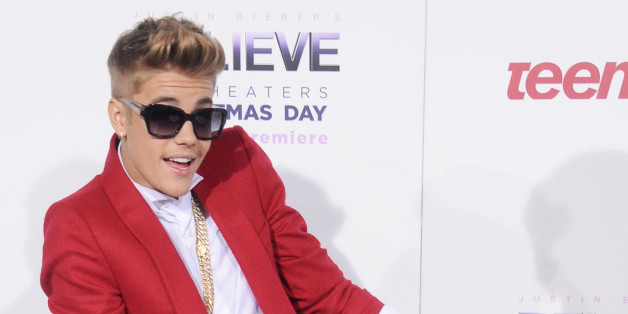 It's hard to keep track of Justin Bieber's current working status these days.
One day he's doing a radio interview saying that he's going to quit making music. Then the interview is declared a huge joke. Then, a few days later, Bieber announces on Twitter that he's officially retiring. Now, according to the pop star's management, he is "100 percent" not retiring.
It almost seems like Bieber is trying to prove a point here...
Scott Manson, COO of Scooter Braun Projects, the entertainment company behind Bieber, told The Wall Street Journal that the pop star plans to be back in the studio in 2014. Allison Kaye, GM of Scooter Braun Projects, released the following statement after Bieber's Christmas Eve tweets:
Justin is a hard working 19 year old who would prefer that his recent fundraising work in the Philippines and the considerable amount raised for the cause be the media's focus more than the recent reporting on him retiring.

Regarding his recent tweeting about his "retirement" Justin felt that this was the best way to respond to the latest in a long line of inaccurate or wildly exaggerated media reports about him. He chose to channel his frustration into playing along with this baseless rumor and even used "beloved" to tip off his core fans that it wasn't real. But within 20 minutes, Justin realized that fans were confused by the media reports and clarified that he was kidding. This wasn't a planned stunt, it was just another day in the life of living under the microscope. Justin loves his fans and understands that this scrutiny comes along with his success and the interest in him from fans and media.
Retirement never seemed a likely move for Bieber, but there definitely seems to be a change of pace ahead in 2014, his manager, Scooter Braun, advising him to take some time to himself and live in the studio.
BEFORE YOU GO
PHOTO GALLERY
Justin Bieber through the years