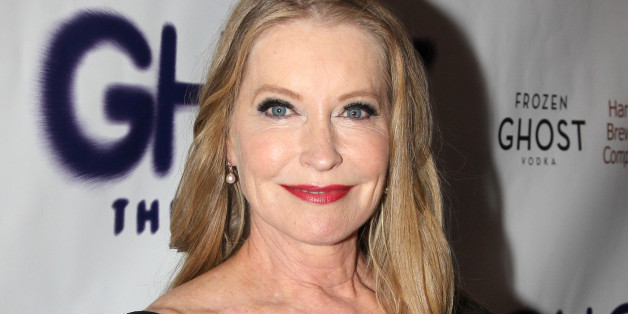 Patrick Swayze's widow, Lisa Niemi, is engaged to be married again.
People magazine confirmed Saturday that Niemi is engaged to Albert DePrisco, a 58-year-old jeweler. He proposed on Christmas Eve after a year and a half of dating.
Niemi first went public with DePrisco last October in Miami. They met through a mutual friend at a birthday party.
Reports surfaced last month claiming Niemi and DePrisco were headed for marriage. She allegedly bought a condo in Boca Raton, Fla., to be closer to him.
Swayze and Niemi married in 1975. She lost him in 2009 to pancreatic cancer, but waited three years to remove her wedding ring. "About a year ago or eight months ago, all of a sudden I had this bizarre thought and it didn't really make sense to me, but I had a moment when I went, 'you know what this ring says? I'm married to his physical form,'" she told "New York Live" last year. "And actually my connection to him, since he has been gone, has been much deeper than that. And I felt like in a way, for me personally, wearing the ring was lying about the depth of our relationship."
BEFORE YOU GO
PHOTO GALLERY
Engaged Celebrities