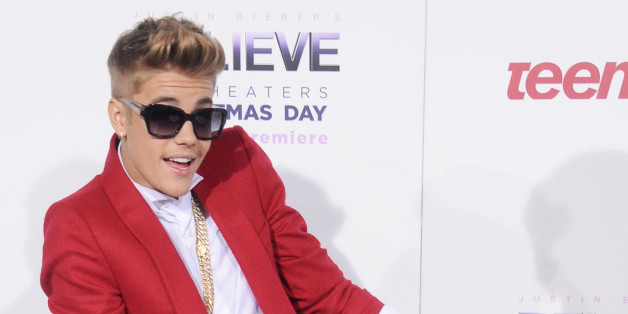 Justin Bieber has a new pet! Le petit Canadian was given a tiny bulldog for Christmas and then, just like any normal kid, let his dad figure out what his fans wanted to name the dog as part of a Twitter competition.
So were gona let one lucky #belieber name @justinbieber s new puppy.... Follow and find out how it can be you ")

— Jeremy Bieber (@JeremyBieber) December 27, 2013
After postulating that perhaps the pup should be named Bizzle, Kibbles or Miracle, one Belieber sent up the winning name: Karma.
so we have got a name selected for the newest Bieber. Big thanks to @justinfredos the Belieber who chose it ".Karma"

— Jeremy Bieber (@JeremyBieber) December 28, 2013
Now we can only hope that Karma Bieber does not end up dead or abandoned, as has been the fate of pretty much all of Bieber's pets. There was Pac the hamster, who died after being given to a fan. A nameless albino boa constrictor, which he auctioned off. Oh, and Mally, the monkey that the Biebs left in Germany.
Karma should probably stop biting Jeremy Bieber, if he wants to stick around.
Karma is a lil biter lol

— Jeremy Bieber (@JeremyBieber) December 29, 2013
BEFORE YOU GO
PHOTO GALLERY
Justin Bieber through the years