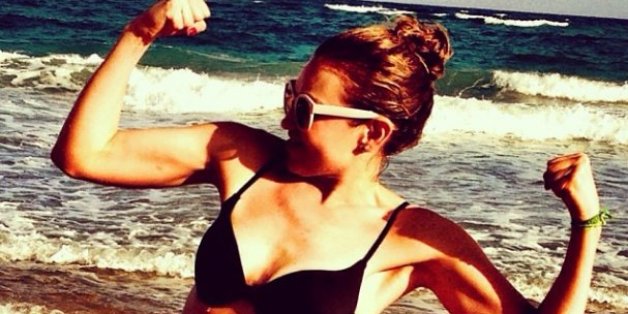 By Michael Lopez

It's not often you see bikinis in December, but in the case of Thalia it's an annual ritual. This is the time of year when she and hubby Tommy Mottola hit the tropics and, by the look of her latest Instagram pics, things are shaping up nicely.
The Mexican songstress proudly flaunted her fit physique across the social networks this week. One snap shows her flexing some impressive bicep muscles, while the other has video of her exercise routine.
Thalia seemed to be encouraging her fans to shed those holiday pounds. Her clips showed how an ordinary trip to the park can be spruced up with pull-ups and crunches.
We are definitely impressed with Thalia's determination to stay lean. Especially during a time when so many Christmas tamales are floating around!
Read more Blogamole's News and Chisme here.

BEFORE YOU GO