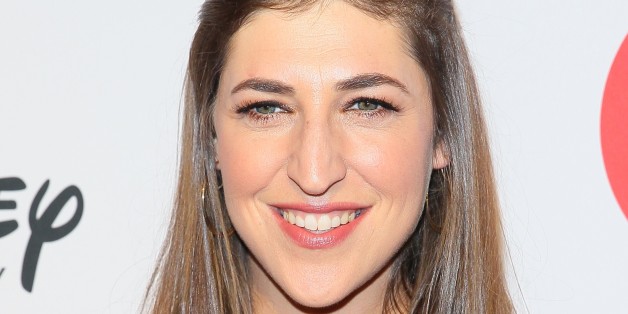 Mayim Bialik, the star of "The Big Bang Theory" and newly divorced mom, will be the first to tell you that life as a divorced parent is not easy.
In a recent post on her parenting blog, Kveller.com, the 38-year-old actress argued that divorce is no walk in the park, in response to a blog post by a married mom who was envious of her divorced friend's freedom.
To prove her point, Bialik -- who shares custody of her two boys with ex Michael Stone -- offered up a list of her top ten wishes as a divorced mom.
"I want someone to hold one crying kid while I comfort the other crying kid," Bialik wrote toward the top of her list. "Because, you know, sometimes they both cry at the same time!"
Another one of the her post-divorce wishes? Less awkward moments while reading bedtime stories.
"I want to not cringe every time I read a book to my sons that shows a happy family with two parents, especially when they are cuddling in bed with their kids (as in one of our favorites, the La Leche League classic The Cuddlers)," she wrote.
Bialik and Stone were married for nine years before announcing their split in November 2012. At the time, she wrote on her blog, "Divorce is terribly sad, painful and incomprehensible for children. It is not something we have decided lightly."
Head over to Kveller.com for more real talk from Bialik, then tell us what you think is the hardest thing about parenting after divorce in the comments.
Keep in touch! Check out HuffPost Divorce on Facebook and Twitter.
BEFORE YOU GO
PHOTO GALLERY
Single Celebrity Moms