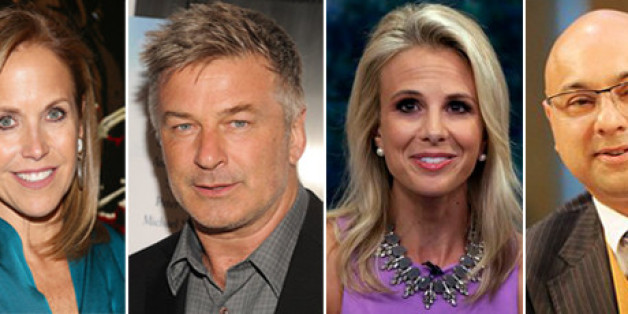 The year of 2013 was marked by a ton of media shakeups, including a slew of new arrivals, network launches, controversial cancellations and scandalous departures.
No network was spared this year. There were changes and transitions across the board, from daytime to primetime, from morning shows to "The View." Among the most notable was Katie Couric's move to the world of online news at Yahoo. CNN and Fox News both experienced major shifts in their primetime schedules, including the addition of "New Day" and some new add-ons for Anderson Cooper.
And who can forget the controversial and rather abrupt departures of both Alec Baldwin and Martin Bashir from MSNBC?
Of course, it wouldn't be a "year-in-review" without mentioning the launch of two new networks, Al Jazeera America and Fusion.
So here we go! Check out the list below to get a closer look at how 2013 went down in media arrivals, departures and shake-ups. The slides are in no particular order, so don't complain about what order they're in!
PHOTO GALLERY
2013 Arrivals And Departures In Media