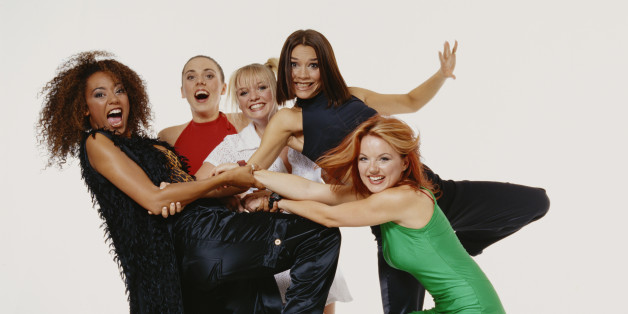 Another Spice Girls reunion may be in the works -- at least if Scary Spice has anything to say about it.
Mel B recently spoke to The Daily Mail about the future of the beloved girl band and her hopes for a reunion.
"The truth is I was always the one that wanted the Spice Girls to continue. I didn't want it to end and I still don't," Mel B told the publication. "Even though I've always had my own career going on, I'm always up for a reunion. Always."
"It's a shame we're not doing more as a band," the 38-year-old singer continued. "There are no cogs turning right now but put it this way, there are always at least two of us talking about doing something. I spoke to Emma the other day; we're all trying to get together for Mel C's 40th in January, and we were saying how we'd like to go back on the road. If we were able to do the Olympics closing ceremony, getting on and doing rehearsals for three weeks, then I think anything is possible."
As to whether a Spice Girls reunion would happen without Victoria Beckham, who has been less than enthusiastic about resurrecting her past as Posh Spice, Mel B commented, "I don't know. Maybe. It depends on what it is and when it is. With our 20th anniversary approaching in 2014 something is going to happen. Everyone knows I'm always championing a reunion. I truly believe it'll happen sooner or later."
Mel B has long been vocal about her desire to get back together with Beckham, Emma Bunton, Melanie C, and Geri Halliwell. In September, Mel B told Ellen DeGeneres that she had hopes for the band reuniting in the next year or two. The Spice Girls famously performed together for the first time in years at August 2012's Olympics Closing Ceremony in London.
BEFORE YOU GO
PHOTO GALLERY
Our Favorite Spice Girls Style!