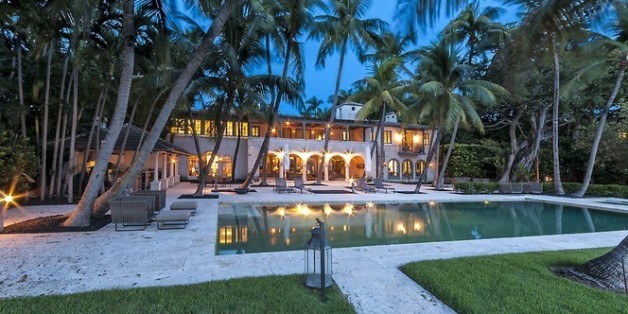 There's that old truth that money can't buy taste -- and nowhere is that more evident than at one of the most expensive homes on the Miami market today, where two stripper poles are embedded in the dining room table. Stripper poles! At the table!
Fortunately, others fare much better, including a gorgeous old world property where Jennifer Lopez once lived, a Palm Beach-style estate on Indian Creek, and more. Our partners at Realtor.com picked out the 8 most expensive homes on the Miami-area market today -- excluding pre-sales on pricey penthouse condos at Acqualina ($55 million) and Faena House ($50 million) -- and we've assembled them for you below, in all their insane sprawl and relative splendor. Personally, more than a few of these are a bit much, even if we had the dough.
Which is your favorite? Let us know in the comments -- and please, we know this is Miami, but for goodness sake don't choose the stripper poles.
PHOTO GALLERY
8 Most Expensive Homes In Miami