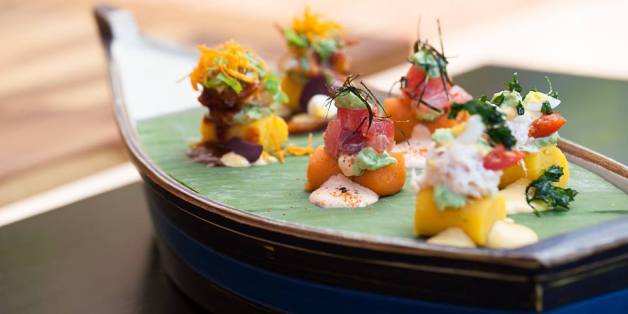 2013 was an eventful year in Chicago. As we look to 2014, we wanted to take this opportunity to look back on the year that was, including some of the incredible stories that helped make this year, for better or worse, so special. We reached out to some of the city's most respected trendsetters and influencers in music, food and drink and more to share some of their "year's best" picks, in addition to weighing in ourselves. We'll be rolling them out on the daily through New Year's Day.
Chicago's thriving restaurant scene continued to scale new heights this year with fresh helpings of cutting-edge cocktails, craft versions of comfort food and other epicurean delights.
In order to corral the best new restaurants the Windy City served up this year, we turned to the expert. Friend of HuffPost and the newly-minted editor of Tasting Table Chicago, Anthony Todd, shared his picks of the year with us, writing:
"2013 was a big year for the Chicago restaurant scene. We lost some pillars of the community (Charlie Trotter, Jean Banchet) and some great restaurants closed their doors. Luckily, some amazing newcomers popped up to take their places. Here, in no particular order, are my favorite openings of 2013. Don't look for Eataly on the list – I'm waiting until the New Year to make my official visit."
Without further ado:
PHOTO GALLERY
The Best Chicago Restaurants of 2013