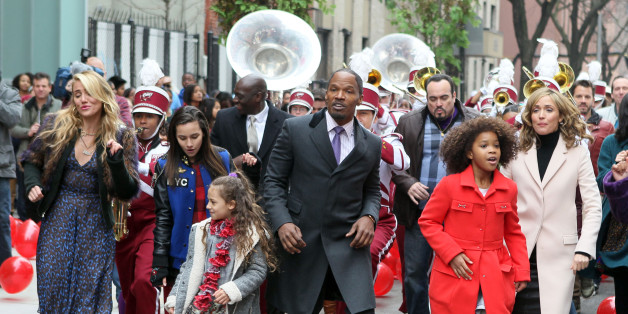 What kind of perks did Quvenzhane Wallis receive for playing the title little orphan in 2014's "Annie" reboot? Try WiFi.
According to documents acquired by TMZ, the 10-year-old actress was given unlimited WiFi in her trailer as part of her deal to star in Will Gluck's film. Wallis, who at 9 became the youngest Best Actress nominee in Oscar history for her work in "Beasts of the Southern Wild," was also paid $750,000 to appear in "Annie" (incentives and percentage points could raise her total income from the feature to well over $2 million).
"Annie," which also stars Jamie Foxx and Cameron Diaz, is due out in theaters on Dec. 19, 2014. Wallis spent much of the fall filming the feature in New York:
Shooting on the street today was different. A lot of people were watching, but I had fun.

— Quvenzhane' Wallis (@IAMQUVENZHANE) September 26, 2013
Wallis is far from the only young actress to earn big money for her work. As TMZ also reported, 16-year-old Chloe Moretz was paid $500,000 for the film "If I Stay," and she'll also receive 15 percent of the profits from the film.
[via TMZ]