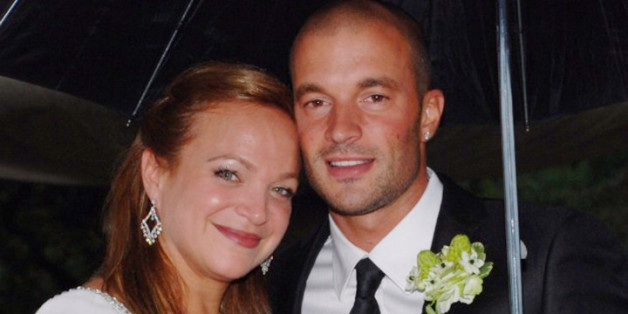 Here comes the ... scam victim?
The New York Daily News reports that underwear heiress and Candice Feinberg, 39, claims her husband convinced her to give him $744,000 she thought was for gambling debts, when in fact the cash was for his mistress.
A $10 million lawsuit filed by the New York woman against her spouse says she was led "to believe that her husband, Steven Lalicata, whom she had recently married, owed large gambling debts to members of organized crime. Through a series of coordinated communications, they led her to believe physical well-being would be in jeopardy if she did not make huge amounts of cash available to him on short notice."
Feinberg's father, Herbert Feinberg, is "credited with inventing seamless panties," the Daily News reports.
The suit also names Lalicata's alleged mistress, Diana Fernandez.
Oscar Holt, Fernandez's attorney, told the New York Post that Fernandez and Lalicata were "just friends."
Feinberg's lawsuit tells a very different story, alleging that Fernandez sent her a text that said "Your husband is in my house right now…he sucks the habichuelas [beans] right out of my a--. Squeaky clean now…"
The couple was married in 2011 and the suit was filed in June of 2012, but reported on this week.
BEFORE YOU GO
PHOTO GALLERY
Marriages That End In Murder