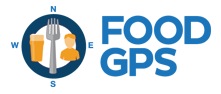 This story comes courtesy of Food GPS.
Every Tuesday, Dose of Vitamin P celebrates my favorite pork dish from the previous week. To end the year, here are my 10 favorite Los Angeles pork dishes from 2013.
Click on each link to learn more about each pork dish in the Top 10.
All photos by Joshua Lurie.
PHOTO GALLERY
LA's Best Pork Dishes (2013)
Joshua Lurie is the founder of Food GPS, a guide to Lurie's favorite restaurants. To read more Food GPS stories, click here.