Nothing quite compares to the power of a photograph to communicate the goings on in the world, captured in the thick of things. Ranging from the serious to the silly, these photos offer peeks into various events around the world this week.
1. People watch the first sunrise of 2014 over Tokyo Bay.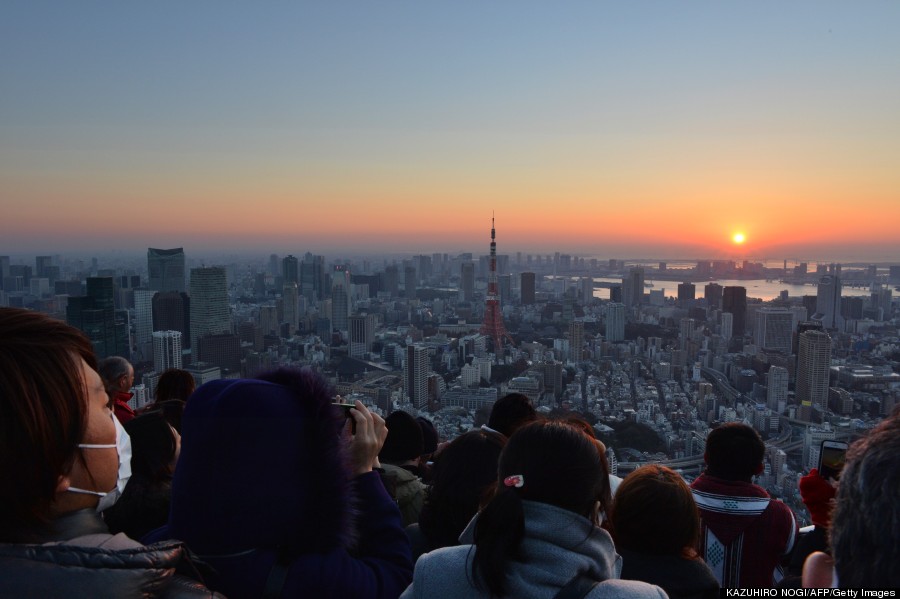 Kazuhiro Nogi/AFP/Getty Images
2. Displaced people who fled the recent fighting between government and rebel forces in Bor, South Sudan prepare to sleep in the open at night on Jan. 1, 2014. AP Photo/Ben Curtis
3. An Afghan feeds pigeons outside the Karti Sakhi shrine in Kabul, Afghanistan, Dec. 30, 2013. Kabul has been experiencing below freezing weather and snow. AP Photo/Rahmat Gul
4. New Year's Eve fireworks erupt over Sydney's iconic Harbour Bridge on January 1, 2014.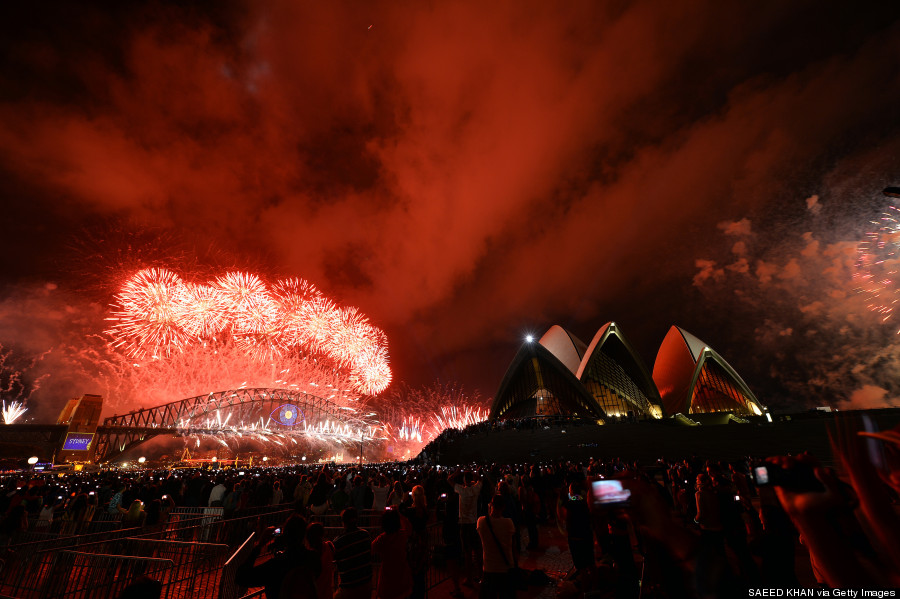 Saeed Khan/AFP/Getty Images
5. Indian Prime Minister Manmohan Singh greets his cabinet colleagues during the ceremonial reception of Maldives President Yaamin Abdul Gayoom, at the Indian presidential palace, in New Delhi, India, Jan. 2, 2014. AP Photo
6. An Indian stranded passenger smokes as he waits at a bus station in Jammu, India for the Jammu-Srinagar highway to reopen after heavy snowfall on Jan. 2, 2014. AP Photo/Channi Anand
7. A Pakistani boat owner waits for customers who want a ride on his boat, against the last sunset of the year in Peshawar, Pakistan, Dec. 31, 2013. AP Photo/Mohammad Sajjad
8. A member of the the Zapatista National Liberation Army, EZLN, lights a firecracker during the 20th anniversary of the Zapatista uprising in the town of Oventic, Chiapas, Mexico, Dec. 31, 2013. AP Photo/Eduardo Verdugo
9. A woman drinks a tea while waiting for customers in front of her shop in Khan al-Khalili market, Cairo, Egypt, Dec. 31, 2013. (AP Photo/Nariman El-Mofty)
10. A woman watches over turkeys in the village of Baldushk, Albania, Dec. 30, 2013. AP Photo/Hektor Pustina