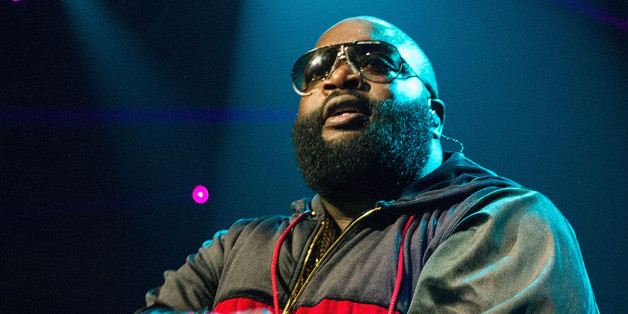 Rick Ross and LMFAO can't both be shufflin', according to a new lawsuit.
Ross is suing the electronic-rap duo, claiming they lifted the line "Everyday I'm shufflin'" for their 2010 hit, "Party Rock Anthem." Ross used the lyric first -- except his was "Everyday I'm hustlin'" -- in the 2006 song "Hustlin,'" which appeared on the rapper's debut album, "Port of Miami."
The Hollywood Reporter obtained a copy of the lawsuit, which claims, "The use of 'Hustlin' in 'Party Rock Anthem' is readily apparent, despite the slight change from 'Everyday I'm hustlin'' … to 'Everyday I'm shufflin'' … and constitutes, inter alia, the creation of an unauthorized derivative work."
Ross is accusing LMFAO, which includes Stefan Kendal Gordy (Redfoo) and Skyler Austen Gordy (Sky Blu), of "perform[ing] in a manner to sound like" his own track. The rapper is seeking an injunction and maximum statutory damages, according to THR.
"Party Rock Anthem" reached No. 1 on the Billboard Hot 100, where it remained for six consecutive weeks. The rollicking song was featured in a handful of commercials, rendering Kia Motors America -- which included it in ads -- and Kobalt Music Publishing defenders in the suit as well. The song also appeared in episodes of "Gossip Girl," "Glee," "Parks and Recreation" and other popular TV shows, and LMFAO performed a snippet of it alongside Madonna at the 2012 Super Bowl halftime show.
"Hustlin'" climbed to No. 54 on the Billboard Hot 100 and has since been certified multiple-times platinum.
Listen below and decide for yourself whether the lawsuit is legitimate.
"Party Rock Anthem"

"Hustlin'"

BEFORE YOU GO
PHOTO GALLERY
Songs Allegedly Stolen From Other Artists