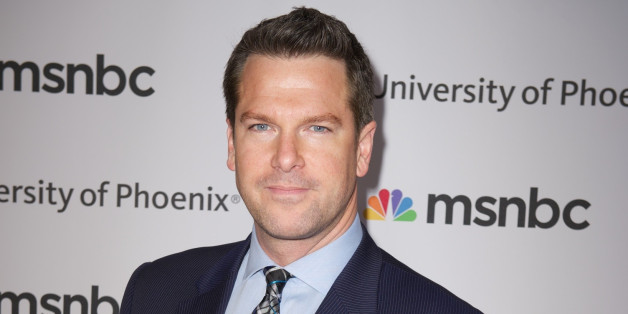 MSNBC has named Thomas Roberts the new host of "Way Too Early."
The network announced the news in a statement on Friday morning. Roberts will host the show, which airs at 5:30 a.m., and contribute to "Morning Joe." His new role starts on Monday, January 13.
"Thomas' unique personality and point of view are just the right mix to lead-in to "Morning Joe," network president Phil Griffin said in the statement. Meanwhile, Roberts, who currently anchors MSNBC's 11am weekday hour, called the new role "a very exciting opportunity."
The announcement confirmed an earlier report from the Daily Caller that said Roberts would be replacing Brian Shactman, who took Willie Geist's place in May.
It is the latest shake-up for the network: Alex Wagner is moving to the 4 p.m. timeslot starting January 13. She is replacing Martin Bashir, who resigned in December after making controversial comments about Sarah Palin. The network also recently saw the departure of Alec Baldwin, and is expected to give Ronan Farrow a one-hour program.
Roberts, who is openly gay, made headlines a few months ago after accepting an offer to co-host the Miss Universe pageant in Russia. He defended the decision, saying that his trip would lend support to Russia's LGBT community, which currently faces persecution under the country's anti-gay legislation.
BEFORE YOU GO
PHOTO GALLERY
Rachel Maddow Through The Years