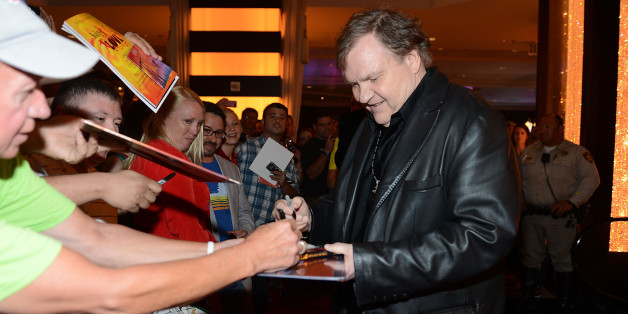 Britney Spears, Cher, Celine Dion, Faith Hill & Tim McGraw, Elton John, Prince, Bette Midler: So begins the roster of performers who've taken up residences in Las Vegas, and now we can add Meat Loaf to the list. The 66-year-old singer announced he will extend an 18-show run at the Planet Hollywood Hotel that began in September. On Feb. 13, Meat Loaf will begin an additional 24 performances that last until April 8. Rumor has it that Katy Perry may be in talks to follow in his and Spears' footsteps.
While Meat Loaf represents one faction of Vegas shows (long-established artists who no longer need to hit the road to maintain their legacy), Spears has concertgoers thinking younger. Will Vegas residencies of the future focus on artists who are simply opting out of jet-setting road travel even if they're still in their prime? A residency is a rare opportunity to craft a show that's distinctly the artist's -- no road crews or conditions dictated by individual venues. Everything is tailored to the performer, including the fans who flock to Vegas to see them, and it can often create a more intimate experience.
In keeping, we've thought up 19 acts, including Perry, who could easily sell out months' -- or years' -- worth of Vegas shows.
PHOTO GALLERY
Artists Who Should Take Up Vegas Residencies
Who would you like to see take the stage in Vegas? Tell us your picks in the comments below.
BEFORE YOU GO
PHOTO GALLERY
Celebrity News & Photos