To paraphrase Yves Saint Laurent, fashions fade but the Green Bay Packers are forever.
Nearly fifty years after the Packers hosted the Dallas Cowboys in the original "Ice Bowl," the team welcomed the San Francisco 49ers to Lambeau Field for an NFC wild-card game with subzero temperatures in the forecast. Once again, Packers fans filled their stadium to cheer on the home team in frigid conditions. While the passion for the team remains the same in Wisconsin, the wardrobe choices of some fans seems to have changed just a bit over the years.
Here is a look at a group of fans in the stands at Lambeau Field on Dec. 31, 1967 for the iconic NFL Championship Game regarded as the coldest in NFL history. With the exception of the occasional ski mask, the cold-weather gear seemed relatively conservative and consistent: There are hats, coats and a few blankets. Fast forward to January 2014 and the crowd at Lambeau is certainly a bit more ... eclectic.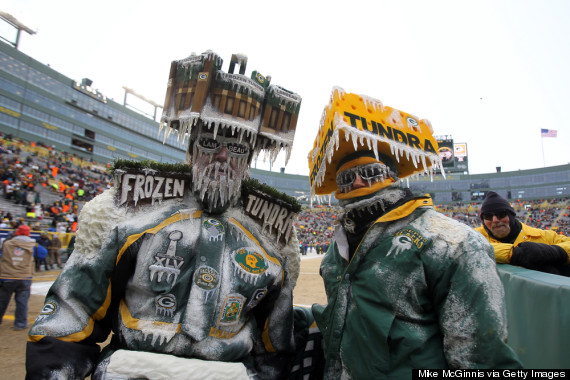 Loving the Packers fan who came to the game with a full-on climate meter, worn in the Flava Flav style @LengelDavid pic.twitter.com/00gXigWo7A

— Paolo Bandini (@Paolo_Bandini) January 5, 2014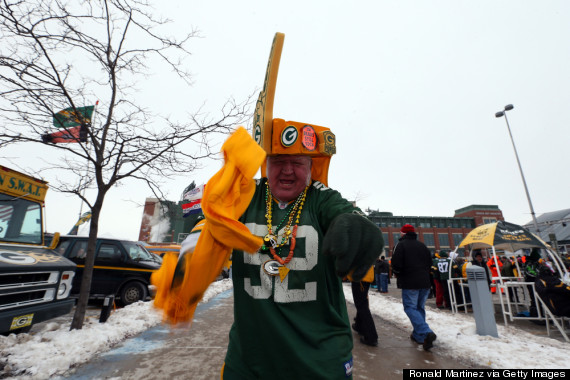 These @Packers fans: dedication to their craft or insanity? You be the judge. pic.twitter.com/bfNUroMc1r

— Sporting News (@sportingnews) January 5, 2014
My fingers were too frozen to photograph the girl vomiting in line at the GB game, but I did shoot this guy. pic.twitter.com/9jr749NxTD

— Robert Klemko (@RobertKlemko) January 5, 2014
How to stay warm at Lambeau:

Do this pic.twitter.com/DbiYRQZrg6

— FOX Sports: NFL (@NFLonFOX) January 5, 2014
Whatever the daring 1967 crowd may have lacked in its wardrobe it made up for by storming the field after the Packers' thrilling win over the Cowboys.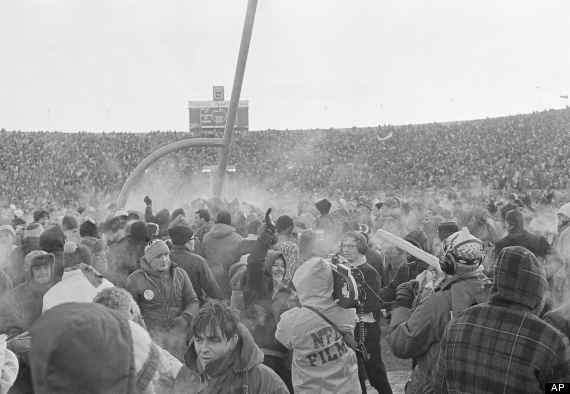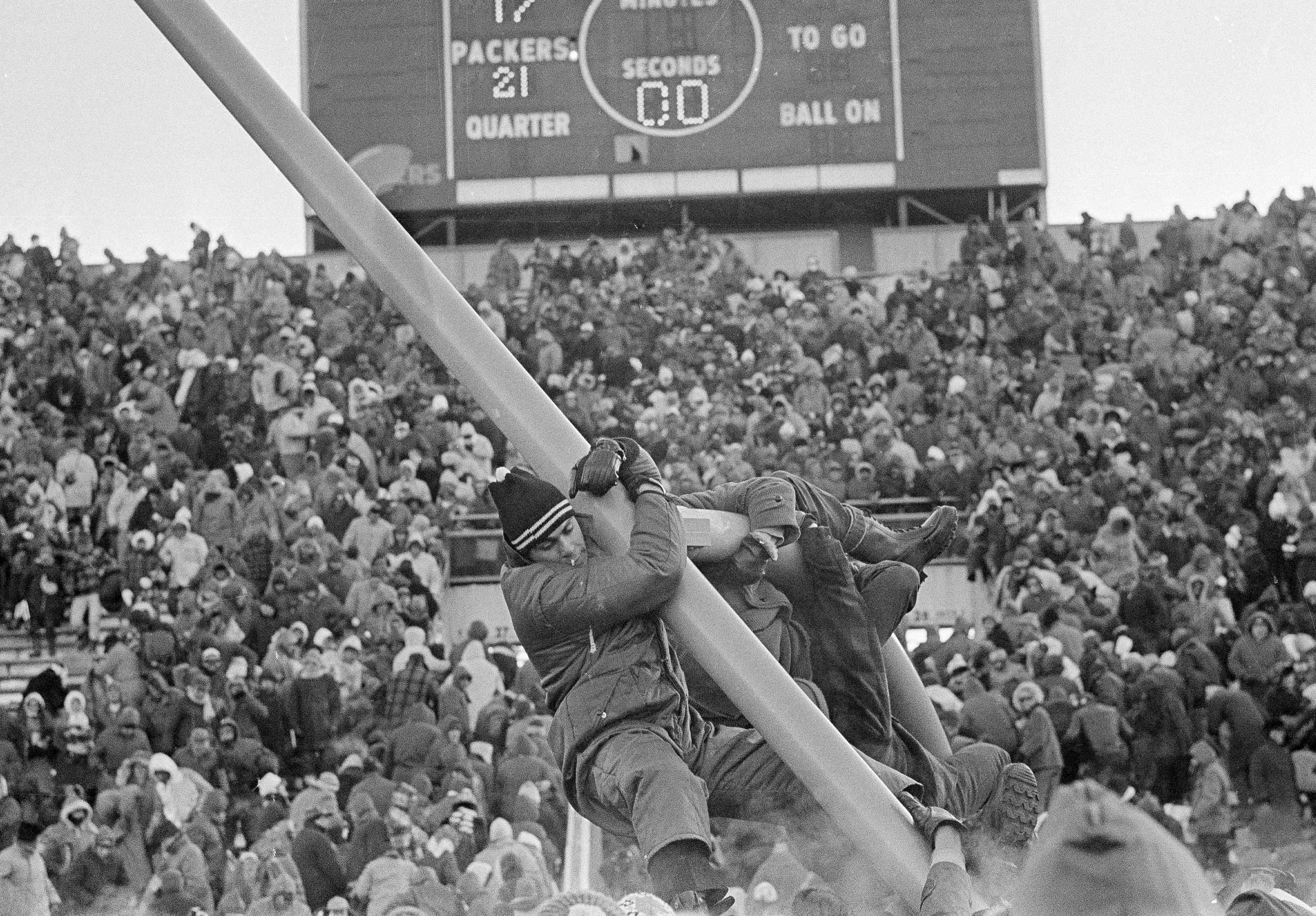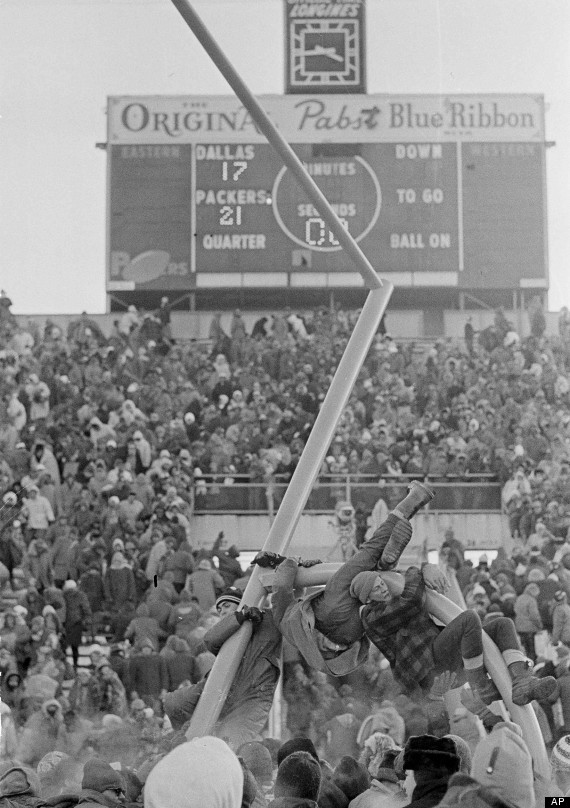 BEFORE YOU GO
PHOTO GALLERY
PHOTOS: 49ers vs. Packers