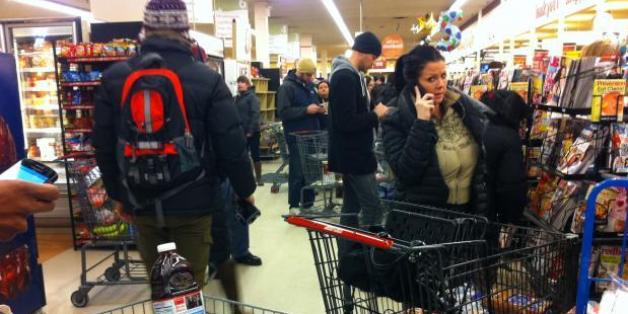 WICKER PARK — The Jewel-Osco at 1341 N. Paulina St. was slammed Saturday evening with extra shoppers rushing to stock up before temperatures reach subzero levels Sunday.
"It's pretty crazy in there," said 30-year-old Logan Square resident Neill Manley.
"I feel bad for all the employees," Manley's shoping partner, Alysa Lewis said.