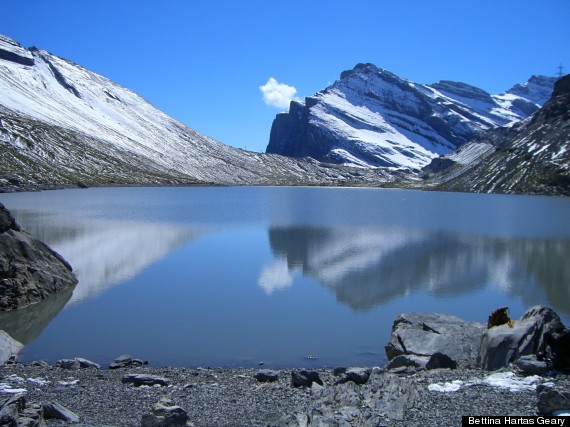 This week's Moment of Travel Zen comes to us from Bettina Hartas Geary. Her photo of Daubensee, a lake in Leukerbad, shows the tranquility and beauty of Switzerland.
From racing down snow covered mountains in winter to exploring lush green towns during warmer months, Switzerland balances thrill and serenity, and has no shortage of gorgeous scenery.
Check out more stunning shots of Switzerland below!
PHOTO GALLERY
Travel Zen: Switzerland
Where have you traveled for a moment of zen? Email travel@huffingtonpost.com with your travel zen or submit below!