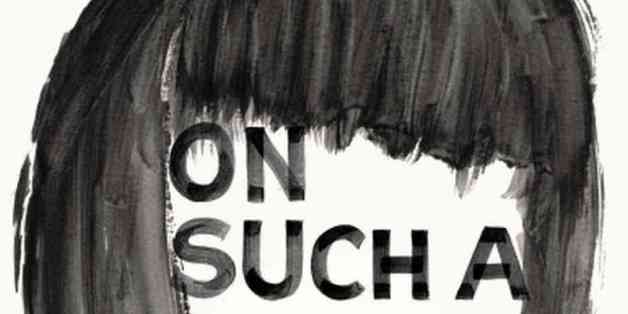 On Such a Full Sea: A Novel by Chang-Rae Lee
Riverhead, $27.95
Published January 7, 2013
What is it about?
Fan's boyfriend has disappeared. Though she lives in the secluded community of B-Mor (formally the city of Baltimore), she decides to venture outside of her secure home to find him. Her journey reveals a dystopian post-America, where three socio-economic tiers exist: the prestigious Charter villages, labor colonies (such as B-Mor), and open "counties."
Why are we talking about it?
In 1995, Chang-rae's first book won the PEN/Hemingway award for best first novel. We can see why; he writes with language that is impassioned and inventive, but not distractingly so. On Such a Full Sea is written from the collective perspective of the citizens of a city, using the plural "we," as in Julie Otsuka's The Buddha in the Attic.
Who wrote it?
Chang-rae Lee is a Korean American novelist. On Such a Full Sea is his fifth novel. His most recent, The Surrendered, was a finalist for the Pulitzer Prize in 2010. Lee immigrated to America when he was three, and his efforts to write about the immigrant experience has earned him the Asian American Literary Award and Asian/Pacific American Award for Literature. He is also a professor of creative writing at Princeton.
Who will read it?
Fans of Lee's previous work, those interested in the Korean-American immigrant experience, those interested in inventive narrative techniques, fans of dystopian fiction.
What do the reviewers say?
The New York Times: "Lee has always been preoccupied by the themes of hope and betrayal, by the tensions that arise in small lives in the midst of great social change. His marvelous new book, which imagines a future after the breakdown of our own society, takes on those concerns with his customary mastery of quiet detail — and a touch of the fantastic."
Los Angeles Times: "Though the plot outline might sound similar to the kind of dystopian fiction flooding bestseller lists and young adult shelves, Lee does something altogether more ambitious — not simply as genre artists do via plot but most ingeniously here via style."
The Boston Globe: "There are times when On Such a Full Sea feels like it is has imagined an America not largely Latino, but rather Asian. B-mor workers sip lychee smoothies, they retreat – if they're bad – to New Inns, which resemble the love hotels of Japan. 'On Such a Full Sea' drifts on a sea of these tales and associations, sometimes sluggishly."
Opening lines:
"It is known where we come from, but no one much cares about things like that anymore. We think, Why bother? Except for a lucky few, everyone is from someplace, but that someplace, it turns out, is gone. You can search it, you can find pix or vids that show what the place looks like, in our case a gravel-colored town of stoop-shouldered buildings on a riverbank in China, shorn hills in the distance."
Notable passage:
"For us B-Mors it's difficult to accept such a transformation, being as willingly cloistered as we are, even our entertainments and tours designed to take us the middle distances, the thrums never so intense as to invite anything morr than the standard extrapolations. What's the point? In essence, people don't want to go too far, at least not for long.