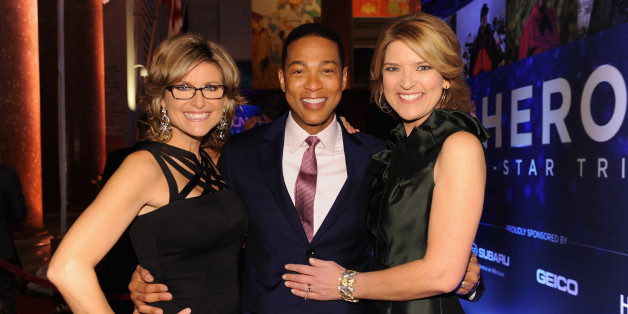 Things are changing yet again at CNN.
The network confirmed Monday that Christine Romans will join John Berman as the new co-anchor of "Early Start," while Victor Blackwell and Christi Paul will co-anchor "New Day Weekend" together.
Berman became the lead host of "Early Start" after CNN's Zoraida Sambolin announced her departure in December due to her battle against breast cancer. Other lineup changes preceding Sambolin's exit, including former "Early Start" co-host Ashleigh Banfield moving up to the 11 a.m. timeslot, came after a series of shakeups in June 2012.
Romans will now join Berman but continue her work as the network's chief business reporter and anchor of the business programs, CNN added.
"Given the audience's interest in business news as the day begins, and markets across the globe have been open for hours, Christine will add a great dimension to the program that starts CNN's programming day," network chief Jeff Zucker said in the statement. "Plus, Christine's fantastic rapport with John makes this a dynamic team for America to wake up to."
As for "New Day Weekend," Blackwell (who joined the weekend coverage show in July 2012) will continue to report from the Atlanta-based CNN while Paul will also continue her weekday anchoring on CNN's sister network HLN.
Zucker announced in December that viewers should expect other programming changes in the future as he promised to bring more "attitude" to CNN in an attempt to "broaden the definition" of news.
BEFORE YOU GO