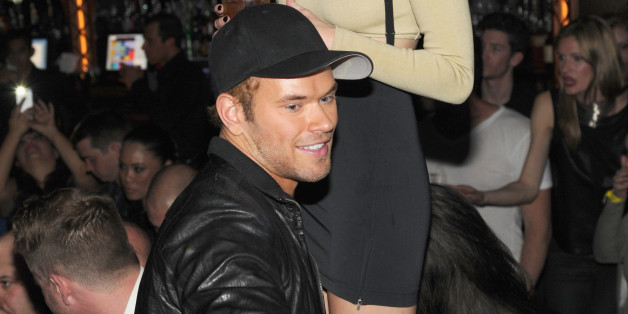 Rumors have been flying about a budding romance between Miley Cyrus and Kellan Lutz. But apparently, they really are just rumors.
Kellan Lutz opened up about his love life in an interview with "On Air With Ryan Seacrest."
"Are we dating? No," Lutz told Seacrest of his relationship with Cyrus. The actor was promoting his movie "The Legend of Hercules" but took time to quiet all of the recent buzz about his relationship status.
"These rumors are hilarious. It just makes me laugh … I've been friends with Miley for like six years. She's a great girl … we are friends [and] we run in the same circle," he explained.
Lutz needed to quash the public speculation about the nature of his friendship with Miley after the two have appeared together on multiple occasions, often acting intimate.
The actor values his friendship with Cyrus and told Seacrest that she is a "cool, secure woman." However, he isn't looking for a serious romantic prospect. "I'm happily single … I'm not [looking for a relationship] right now," he said. "I'm enjoying life and traveling quite a bit … there's no real time to find the one."
BEFORE YOU GO
PHOTO GALLERY
Miley Cyrus' Transformation