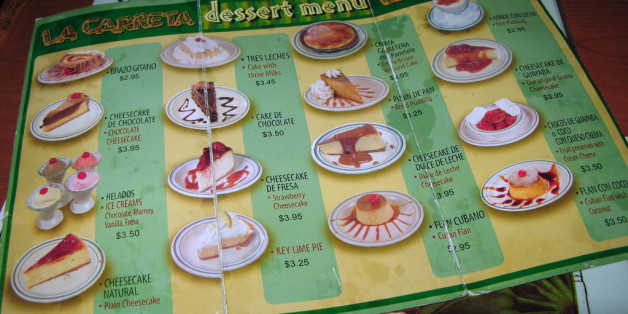 There's only one way to tell when someone's from Miami. It's not by the way they talk -- with 65 percent of the population coming from all over Latin America, this would be an impossible test. It's not by the way they dress -- again, way too diverse. But take a look at the things they eat, and it becomes instantly clear that they hail from the one-of-a-kind city that rests on the tip of South Florida.
You know you've got a Miamian in front of you when they eat a smoothie for breakfast, chicharrones for lunch, stone crabs for dinner and take down more cafesitos than you can count. Being bred in this city means you've lived the perfect melting pot of Latin cuisines with South Florida ocean living. It's strange, but only in the best of ways. If you're from this unique town from the South, we're willing to bet that you -- and only you -- can truly understand the food truths we speak below.
Want to read more from HuffPost Taste? Follow us on Twitter, Facebook, Pinterest and Tumblr.