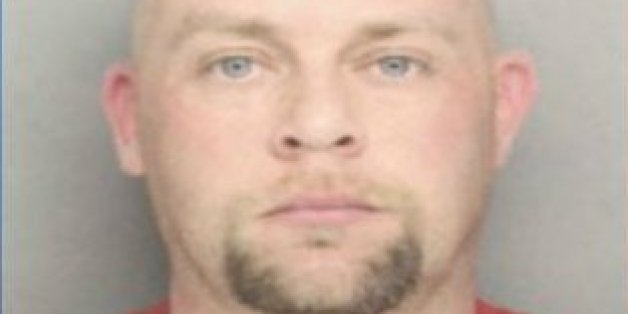 A South Carolina teacher who coaches the school football team was arrested in an undercover prostitution sting.
Jamie Mathew Crisp was collared Friday in Greenville and charged with misdemeanor solicitation of prostitution, FOX Carolina reports. Deputies say they contacted Crisp online, while undercover, and arranged to meet him at an unspecified location with the intention of exchanging cash for sex.
Crisp worked as a history teacher and coach since 2011 at JL Mann High School. He's been suspended from the Greenville County School District, his employer since 2006, pending the outcome of the investigation, WIS-TV reports.
If convicted, he faces 30 days in jail or a $200 fine.
Crisp's arrest is part of a wider prostitution sting operation in South Carolina, WBTW reports. Investigators, using websites like Backpage.com, lure those interested in prostitution and arrest them. Late last month, the station reports, several people were arrested on drug and prostitution charges, some hailing from as far north as New York.
Two men were also charged when they showed up to check on a woman in a hotel who was arrested when she met with men (who were actually police) who responded to her ad on Backpage.

One of those men checking on the woman allegedly had knowledge the woman went to the hotel for prostitution and the other had drugs.

The woman, Monicra Givens, age 19, of Branch Road in Timmonsville, was charged with prostitution, Raines said.

Rasheem Chestnut, age 22, of West Point Drive in Florence was charged with prostitution when he checked on the woman at the hotel.

Kevin Rogers, age 18, of N. Hill Street in Timmonsville was charged with drug possession when he arrived with Chestnut.
BEFORE YOU GO
PHOTO GALLERY
Polk County Sex Sting