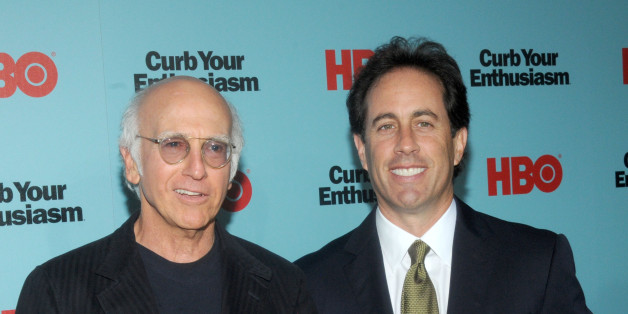 Jerry Seinfeld was on Reddit today to do an "Ask Me Anything" to promote his new season of Comedians in Cars Getting Coffee, and the thread immediately went to the top of the site, garnering more than 10,000 comments in just the first three hours. By far the biggest headline from the Q-and-A (if it's true) was the revelation that Jerry and his Seinfeld co-creator Larry David are working on a new project together:
We wrote this script for this thing that you will eventually see but I can't reveal what it is at this time. All I can do is tell you is that it's big, huge, gigantic. Even bigger than that Amazon package.
For fans of Seinfeld, the entire AMA is worth reading. Seinfeld is thorough in his responses to fans, charming, casual, completely engaging, full of all sorts of weird funny asides, and most of all hilarious.