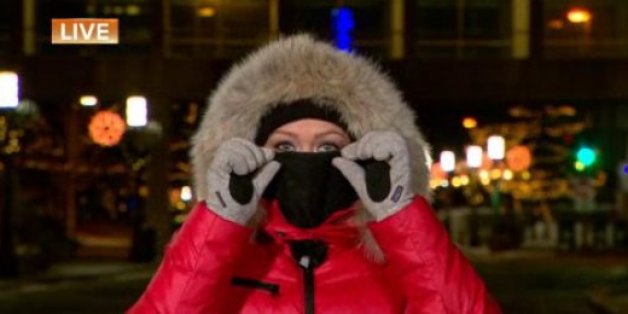 Many millions of Americans are staying home today thanks to the dreaded "polar vortex" that has seized the country in its evil, icy grip. Sadly, lots of reporters are not among them. They have to stand outside and talk about how horrible and dangerous it is to be outside.
That means lots of extreme parkas and discussions about how exactly people are staying alive in the cold. NBC's Dylan Dreyer, who was reporting from a terrifyingly frigid Minneapolis, broke down all of the ways she was ensuring her safety on Tuesday's "Today":
"I have three layers of fleece-lined pants and shirts. I have ski pants. I have this ridiculously warm jacket. I have heat packs all over me. I don't have any skin exposed...we are literally not outside for more than a few minutes at a time."
Visit NBCNews.com for breaking news, world news, and news about the economy