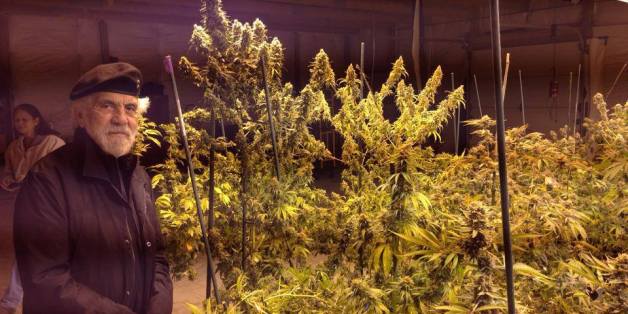 A marijuana dispensary in Pueblo, Colo. greeted a famous figure in the cannabis community on Saturday.
Tommy Chong, of the Grammy Award-winning "Cheech and Chong" comedy duo visited Marisol Therapeutics to celebrate the legalization of pot and get a little stoned.
Just finished my 7th J and boy is my mouth dry. This legalization is tough on n old stoner.

— Tommy Chong (@tommychong) January 5, 2014
Chong's visit prompted hundreds of fans to line up to meet him, as well as buy some marijuana themselves.
"To see Tommy Chong man, childhood memories of 'Cheech and Chong,' I grew up with it, my aunts and uncles love him, my family loves him," Jason Bruhn of Colorado Springs told NBC affiliate KOAA-TV. "I had to be here to at least get a picture."
At the dispensary, Chong said that the U.S. had won the war on drugs, and even credited marijuana with helping him win his battle against prostate cancer last year.
"Everything I stood for, everything I went to jail for, everything I believed in, and the means of my existence is all based around marijuana," Chong said.
Just last month when Chong appeared on CNN's "Legal View" to discuss the anticipation of legalized recreational pot sales, Chong even offered the anchors weed. The 76-year-old "Up in Smoke" actor even spent time in prison for selling bongs (where he also roomed with the real "Wolf of Wall Street" Jordan Belfort).
"This is one small stagger for a stoner and one giant leap for stonerkind," he added, according to a report by The Pueblo Chieftain.
Before he left Colorado, Chong also posted this, video of himself on Instagram, surrounded by legal marijuana plants:
BEFORE YOU GO
PHOTO GALLERY
27 Reasons Why U.S. Shouldn't Lead War On Drugs