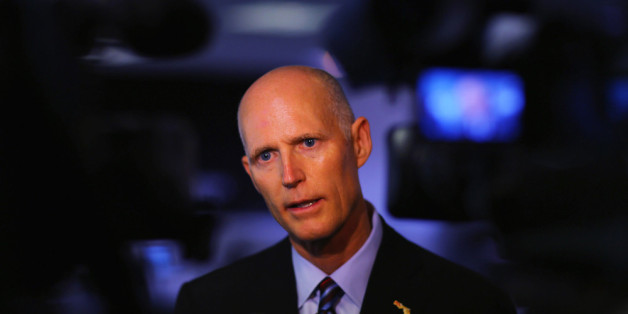 Florida is disproportionally affected by Congress' failure to renew long-term unemployment benefits, according to a new research report by Florida International University released Monday.
"Florida has more at stake than anybody else when it comes to reinstating unemployment benefits," said Ali Bustamante, author of the report from FIU's Research Institute on Social and Economic Policy. He said Florida is one of seven states that provides jobless benefits of less than 26 weeks.
The U.S. Senate scheduled a procedural vote on unemployment insurance for Monday evening, but several news reports pointed to a bipartisan plan to renew the federal benefits falling short of Republican support early Monday. More than 1 million Americans are affected by the loss of extended benefits.
At the same time, Florida's jobless benefits fell to 16 weeks from 19 weeks as of Jan. 1, Bustamante said. Long-term unemployment benefits used to kick in after state benefits expired, but that no longer will be the case if Congress doesn't renew the federal program.
In Broward and Palm Beach counties, more than 14,000 unemployed workers lost federal emergency unemployment benefits on Dec. 28, according to Florida's Department of Economic Opportunity. The expiration affected a total of 73,000 people in Florida.
If emergency unemployment benefits are not reinstated by December 2014, the number of workers who lose unemployment compensation will grow to 4.9 million nationwide and 260,400 in Florida, says the FIU report.
"When people face long-term unemployment without the safety net, it results in evictions and automobile repossession. They're unable to pay for basic necessities of daily living," said Valory Greenfield, a lawyer for Florida Legal Services.
In Florida, many of the unemployed are struggling with the "double whammy" of not getting their state jobless benefits because of technical flaws with the state's new online filing system, Connect, Greenfield said.
Florida ranked highest for the duration of unemployment in 2011 and 2012, the FIU report says. In 2012, the average unemployment tenure in Florida was 44 weeks, about 10 months, compared to an overall 34 weeks for the U.S. as a whole, FIU's report says.
mpounds@tribune.com or 561-243-6650 ___