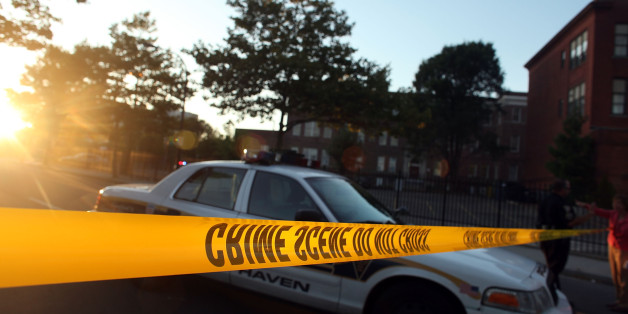 Yale University professor Samuel See died in a jail cell from a heart attack as a result of a drug use, the Connecticut medical examiner's office declared Monday.
Chief State Medical Examiner James Gill said See, an assistant English professor at Yale, died on Nov. 24 from "acute methamphetamine and amphetamine intoxication with recent miocardial infarct." The death of See, 34, is considered accidental.
See and his husband Sunder Ganglani were arrested on Nov. 23 for violating restraining orders against each other. Judicial marshals spoke with See throughout the night during routine checks, the Hartford Courant reported. See was found unresponsive in his jail cell at 6 a.m. on Nov. 24 and declared dead shortly after.
State medical authorities determined this week that in November, "Sam had had a small heart attack anywhere between four days or two days before that could have gone unnoticed and that left him open to kinds of influences of prescription medication and other substances that were present in his bloodstream," Ganglani told the New York Times.
See allegedly resisted arrest, at one point telling officers, "I will kill you. … I will destroy you." He suffered a cut above his eye and was treated for minor injuries at the hospital before being taken to jail.
As the New Haven Independent notes, this week's medical examiner's report does not explain why no one at the hospital noticed any warning signs about See's health. A Yale-New Haven Hospital spokesman declined to comment on specific cases or about drug testing patients.
The Times reported See's family plans to pursue an independent review. The New Haven Police Department is also still investigating the case.