Happy Birthday, Elvis Presley.
The "King of Rock and Roll" would have celebrated his 79th birthday on Wednesday (Jan. 8), had it not been for his untimely death on August 16, 1977 at the age of 42.
Since his passing, Presley has been inducted into four music hall of fames: the Rock and Roll Hall of Fame (1986), the Country Music Hall of Fame (1998), the Gospel Music Hall of Fame (2001) and the Rockabilly Hall of Fame (2007). According to Billboard, Presley had 108 Billboard Hot 100 hits, the most among rock artists in the chart's history. Among all acts, only the "Glee" cast (207 hits) and Lil Wayne (120 hits) have inked more charted hits.
Presley's career, however, predates the Hot 100's 1958 inception, Billboard notes. The iconic singer charted more than 30 song entries on surveys that chronicled popular music beginning in 1956.
He also has 80 top 40 Hot 100 hits and 129 Billboard 200 charted albums, the highest total in the chart's 56-year history.
R.I.P., Elvis.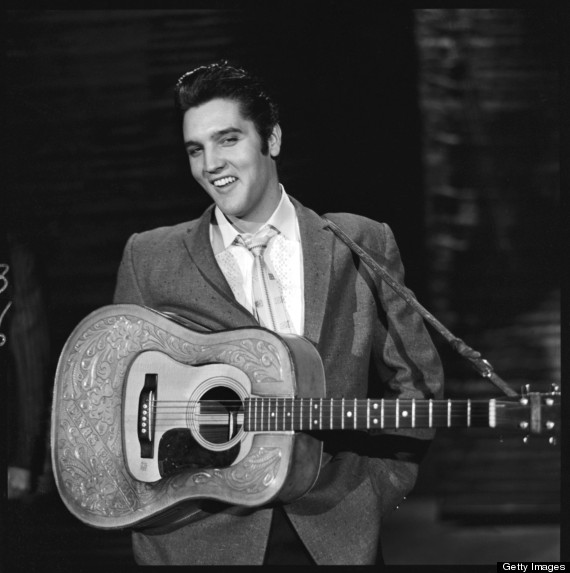 BEFORE YOU GO
PHOTO GALLERY
Iconic Celebrity Hair