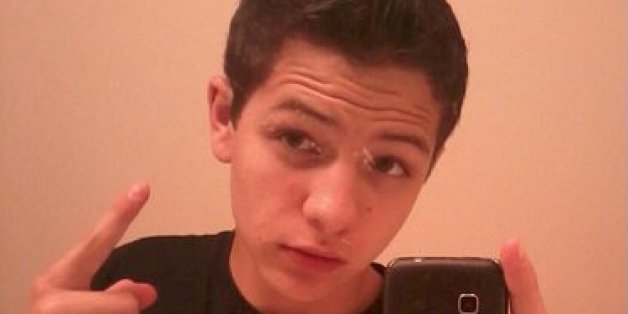 The lawyer of a North Carolina officer accused of shooting and killing a schizophrenic teenager says his client did nothing wrong.
On Sunday, 18-year-old Keith Vidal died from a gunshot wound after police were called in to restrain the teen who his parents said was having a schizophrenic episode and threatening his mother with a small screwdriver.
After two officers had managed to restrain Vidal, a third officer showed up and allegedly shot and killed him. In a police report obtained by WECT, the officer had only been on the scene for 70 seconds before radioing dispatchers to let them know he had shot someone.
The teen's stepfather, Mark Wilsey, claims that the officer said "We don't have time for this" before taking the shot.
Det. Byron Vassey, a nine-year veteran of the department, was placed on paid administrative leave following the incident. It has not been confirmed if Vassey was the alleged shooter.
Lawyer for the accused officer, James Payne, invited WETC to his office on Tuesday to discuss details of the case. Though he promised the station a "different perspective," WETC reports that Payne offered no additional details, refusing to give the name of his client and only saying that the officer was innocent.
"Law enforcement officers are called to many scenes and many things can happen in a split second that are totally unexpected," Payne said. "So, one should not be hung up on a certain period of time to draw conclusions from that."
The State Bureau of Investigation is looking into the case. Two other officers who were at the scene restraining Vidal were cleared of any wrongdoing, Boiling Spring Lakes Police Chief Brad Shirley said.
"Where is the justice, why did they shoot my son?" the teen's mother asked. "This is what's wrong with our mental health system."
Vidal's parents said their son, who had just turned 18, weighed about 90 pounds. They told WETC that their daughter recently died in a car crash, and now they would have to bury a second child.
BEFORE YOU GO
PHOTO GALLERY
Police Brutality Incidents