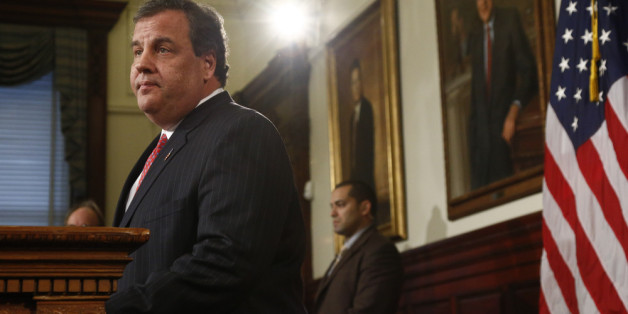 The daughter of a woman who died the same day lane closures on the George Washington Bridge caused a massive traffic jam said the gridlock was not to blame for her mother's death.
Vilma Oleri, speaking to the New York Times on Thursday, said she did not believe her mother died because emergency responders were delayed reaching her as she went into cardiac arrest the morning of September 9.
"I honestly believe it was just her time," Oleri said of her mother, Florence Genova.
On Wednesday, the Bergen Record reported that the traffic jam had delayed emergency response to at least four medical situations, including Genova's emergency.
According to Oleri, emergency responders attempted to revive her mother, but the 91-year-old was unconscious and showed no signs of life. She later died at Englewood hospital after being transported there via ambulance.
The lane closures and ensuing gridlock that delayed Genova's emergency responders are at the heart of a growing scandal plaguing New Jersey Gov. Chris Christie (R), who on Thursday said he was "humiliated" by the controversy while denying he had any knowledge of his aides' intention to use the traffic jam as political payback for a Democratic mayor who did not endorse Christie in his reelection bid.
"I apologize to the people of Fort Lee, and I apologize to the members of the state legislature, "Christie said. "I am embarrassed and humiliated by the conduct of some of the people on my team. There is no doubt in my mind that the conduct that they exhibited is completely unacceptable and showed a lack of respect for their appropriate role of government and for the people that we're trusted to serve."
During the Thursday press conference, Christie confirmed the termination of Bridget Kelly, his deputy chief of staff, whose emails showed her direct involvement in the lane closures.
Oleri, speaking to the Times, said she had not been aware of the scandal prior to Wednesday's news reports regarding her mother.
"We want to stay out of it," she said. "It's not political."
BEFORE YOU GO
PHOTO GALLERY
Chris Christie Is Absolutely Shocked