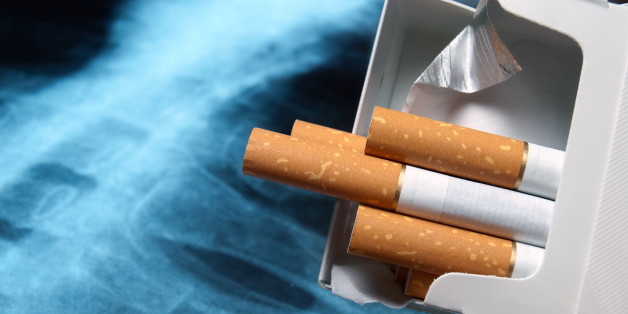 The rate of new lung cancer cases is decreasing in the United States, according to a new government report.
The Centers for Disease Control and Prevention reported Thursday (Jan. 9) that from 2005 to 2009, new cases decreased for both men and women, with the biggest decrease seen in people ages 35 to 44. In this age group, the rate of new cases decreased 6.5 percent per year for men and 5.8 percent per year for women.
Overall, the rate of new lung cancer cases decreased 2.6 percent each year for men and 1.1 percent each year for women.
The study, which is based on data from the National Program of Cancer Registries and the National Cancer Institute's Surveillance, Epidemiology, and End Results program, showed that lung cancer rates differed on a state level. Specifically, 23 states showed a decrease in new lung cancer rates for men, and seven states showed a decrease in rates for women (new lung cancer rates remained stable in the other states).
"Since 1964 when the first Surgeon General's report on the health consequences of smoking was published, cigarette smoking cessation rates increased and cigarette smoking initiation rates decreased more rapidly among men than women," according to the CDC report. "As a result, cigarette smoking behaviors have become more similar among men and women, especially among those in recent birth cohorts. Subsequently, the gap in lung cancer between men and women has been reported to be diminishing."
Recently, a study in the Journal of the American Medical Association showed that tobacco control efforts implemented since the Surgeon General's report on smoking and health in 1964 have led to 8 million people avoiding premature death.
BEFORE YOU GO
PHOTO GALLERY
10 Side Benefits Of Quitting Smoking