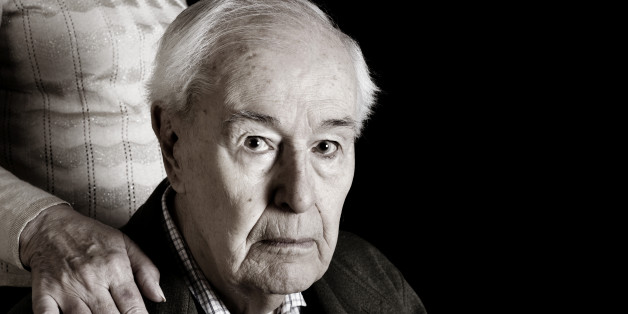 Early memory issues known as mild cognitive impairment (MCI), commonly seen among Mexican Americans, may predispose them to Alzheimer's disease almost a decade sooner than non-Hispanics.
According to research published in the journal Alzheimer's & Dementia, the early onset of certain chronic health conditions is what ultimately puts Mexican Americans at risk for early Alzheimer's disease.
Among two groups of Mexican Americans in Texas who were taking part in either a community-based or a clinical study of mental aging, study author Sid O'Bryant, an associate professor and interim director of the Institute for Aging and Alzheimer's Disease Research at the University of North Texas Health Science Center, found MCI in study participants often corresponded with certain chronic health conditions.
Mexican Americans in the study had an earlier onset of certain chronic conditions, such as high blood pressure, diabetes and obesity–known risk factors for development of dementia.
This is one reason experts feel Mexican Americans experience an early onset of MCI and Alzheimer's disease.
More risk factors of mild cognitive impairment in Mexican Americans
O'Bryant's team theorized depression, education level and metabolic dysfunction, which can include diabetes, were risk factors for Mexican Americans who develop cognitive impairment.
Ultimately, the risk factors combined to reveal Mexican Americans were at risk to develop Alzhemier's disease as many as ten years before non-Hispanics.
The findings may be useful, said researchers, because early treatment and detection has been proven to slow down the process of brain degeneration.
By understanding Mexican Americans are at risk earlier in life, medical experts will be able to screen for warning sign of MCI before it becomes a serious concern.
"He's at the beginning of a process that could go on for many years," Dallas Anderson, program director in epidemiology at the National Institute on Aging, part of the National Institutes of Health, which provided some funding for the study, told The Seattle Times.
"We need to be like detectives to get to the bottom of it."
O'Bryant stated finding a treatment to delay someone from getting the disease by five years enables experts to cut the prevalence of the disease in half because people die of other things.
"Which, in my opinion," he said, "is a blessing."
Originally published on VOXXI as Mild cognitive impairment may cause Mexican Americans to develop early Alzheimer's
BEFORE YOU GO
PHOTO GALLERY
Latinos And Health Insurance