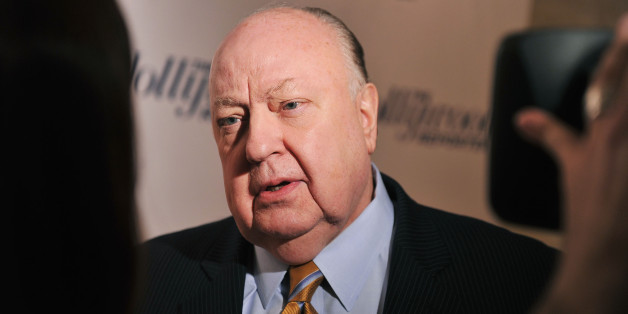 The latest excerpt from Gabriel Sherman's new book includes a claim that Roger Ailes once refused to meet with a Saudi News Corp shareholder due to Ailes' views on the Middle East.
The rollout for "The Loudest Voice In The Room" began earlier this week, and revealed explosive claims, including an allegation that Ailes once offered an employee a raise in exchange for sex. The latest accounts from the widely anticipated book, released by New York magazine on Thursday, focused on Ailes' alleged clashes with Murdoch and his adult children.
Ailes and the News Corp chief reportedly disagreed on ideology and their differing views, according to Sherman's book, resulted in one particularly contentious moment:
By the spring of 2013, Murdoch and senior executives at News Corp viewed Ailes as a caricature of himself. On issues like gun control and immigration, Murdoch was moving away from Ailes. "Rupert doesn't have a worldview, Roger does," a senior executive said. "Roger said Rupert doesn't understand the threat of China," a senior Fox producer recalled, adding, "Roger doesn't think Rupert understands the threat about the Middle East." In one meeting, Ailes told his team that Murdoch asked him to meet with Saudi prince Alwaleed bin Talal, who was at the time News Corp's second largest voting shareholder after Murdoch. "Roger said he wouldn't do it," the producer said. "He said it was the only time he told Rupert 'No.'"
Sherman's account echoes previous reports that Murdoch is less than thrilled about Ailes' position on political issues. Jonathan Alter, for example, wrote in his book "The Center Holds: Obama and His Enemies" that Murdoch often says Ailes is "cuckoo," "bonkers," "nuts," and "crazy," but knows that Ailes runs a lucrative operation.