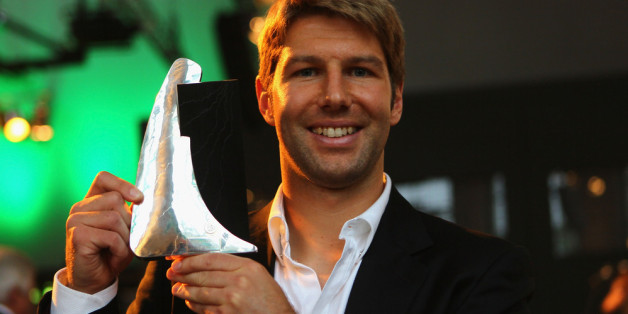 Retired German footballer Thomas Hitzlsperger says that his coming out as gay is especially significant in efforts to battle homophobia because it is now clear it has an "opponent".
"I know that my family and my closest friends, to them it's not important that I talk about my experiences as a homosexual football player," the 31-year-old said in a video posted on his website Thursday.
"But it's probably more important for those people who discriminate (against) others because of their sexuality and those people now know they have a pronounced opponent," he said.
Hitzlsperger's outing of himself in the online site of German weekly Die Zeit newspaper Wednesday prompted expressions of support from sports and political figures and makes him the first Germany international to reveal that he is gay.
He explained in the brief video interview posted in both German and English why he believed now was the time to speak up.
"The time is right simply because I quit playing about six months ago as a professional footballer player and I think I have the time now that's necessary to talk about my experiences in professional football as a homosexual," he said.
And he added that he hoped it would encourage others.
"Hopefully by talking about it the way I do now it encourages some others because they see they can still be professional football players, they can play at the highest level and be gay.
"Its not a contradiction, as I proved."
Hitzlsperger, capped 52 times by Germany between 2004 and 2010, hung up his boots at the end of last season after playing in Germany, England and Italy with Aston Villa, Everton, Wolfsburg and Lazio among others before retiring.
He said that, although he had heard homophobic comments when he was a player, it was too early to judge whether there was a homophobic atmosphere in professional football.
"It's difficult to say for me whether there is an anti-gay atmosphere because so far there isn't an openly gay football player in a European league.
"It's probably easier if you compare it to racism. In racism you know who people dislike when they shout things at them, it's clearly visible. But gay football players so far don't exist officially," he said.Ga
BEFORE YOU GO
PHOTO GALLERY
LGBT Athletes