Our Living Well, On Location series explores cities and countries from around the world. How do other people pursue health and happiness? We're going coast to coast, country to country to find out.
Yes, Toronto has been in the news recently for winning the polar vortex with "frost quakes" and temperatures reaching an incomprehensible -30 Celsius. And yes, their mayor has been an international laughing stock. But Toronto is a city of immeasurable charms. When it comes to living the good life, it's pretty hard to beat out residents of T.O., thanks to high diversity, a wealth of medical and educational resources and, well, some fine entertainment. Here's what Toronto can teach the rest of the world about living well:
Toronto is a city of vast diversity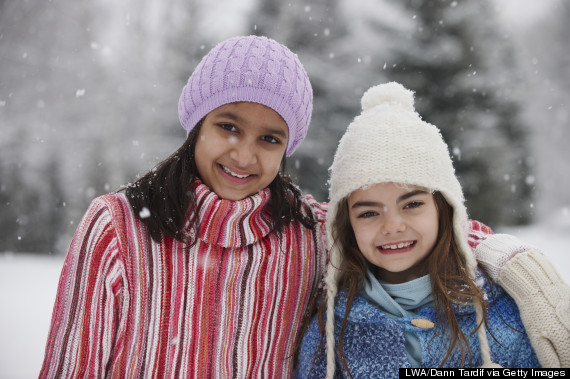 The city of Toronto's population of nearly 3 million includes more foreign-born residents than New York City or Los Angeles. In fact, almost half of each year's newly arrived immigrants to Canada settle in the GTA: It is home to 8 percent of the country's total population, but 20 percent of all immigrants who live in Canada and 30 percent of the most recent immigrants, according to government data. And according to Statistics Canada, nearly half the Toronto population is comprised of people of color.
A diverse population is obviously a boon to fostering a sense of comfort and belonging for all minority groups. And that's backed up in the research, which finds that racial and ethnic diversity is associated with higher social cohesion.
Diversity is also good for the bottom line: In a recent working paper for the National Bureau of Economic Research, two economists, Quamrul Ashraf of Williams College and Oded Galor of Brown University, found that cities full of diverse communities were more likely to foster economic growth over time. "The interplay between cultural assimilation and cultural diffusion have played a significant role in giving rise to differential patterns of economic development across the globe," they wrote.
It has provided the world with a wealth of great literature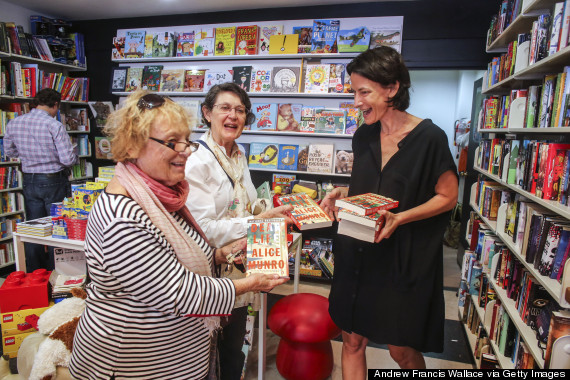 Toronto boasts the most heavily used library system in North America, meaning Torontonians are avid readers. And it's no wonder the town is so book-centric: Famous novelists and writers like Margaret Atwood, Michael Ondaatje, Robertson Davies, Sheila Heti and Rohinton Mistry all call Toronto home. It's even possible to catch the rare lecture from Pulitzer Prize winner Alice Munro during a brief visit from her home a few hours east of the city. Authors from elsewhere also seem to flock to Toronto, thanks to its International Festival of Authors -- the largest literary festival in the world -- along with the Toronto Book Awards and PEN Canada's many events.
Toronto is even home to World's Biggest Bookstore, a mega-store that boasts the most titles of any bookstore in the world.
The focus on books can only be a good thing, as reading can contribute to better sleep, better cognitive function and improved stress release, according to recent research.
Torontonians live in the right province for longevity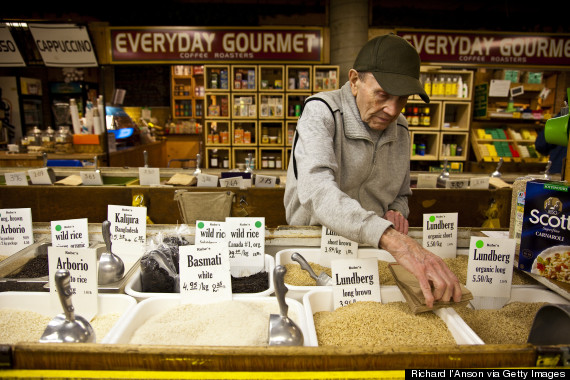 If you're born in Canada, you'll want to be born in Ontario, which boasts the longest life expectancy at birth, according to data released in 2006.
And, on the other end of a lifetime, recent research has found that the number of centenarians in the province of Ontario has skyrocketed by more than 70 percent over a 15 year period, numbering nearly 2,000 by 2010.
They're polyglots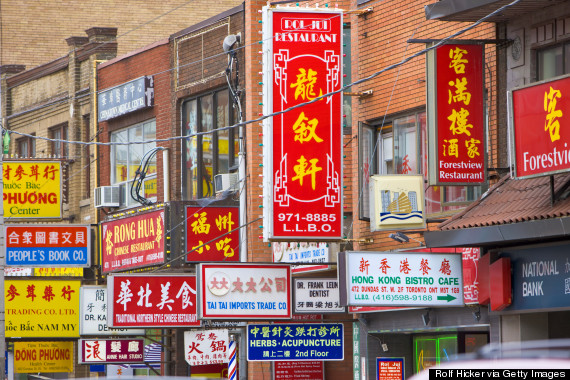 Anglo-Canadians get a bad rap for ignoring French, the second official language of Canada, but that doesn't necessarily mean the GTA's population expresses itself in English: About a third of all residents are at least bilingual, according to census data. That's the highest rate of multiple languages in all of Canada.
That might make the city's residents sharper than their counterparts in other metropolitan areas. Bilinguals are better able to pay attention, according to a 2012 study, thanks to enhanced auditory nervous system processing and better working memory.
"Because you have two languages going on in your head, you become very good at determining what is and is not relevant," study author Dr. Nina Kraus, a professor of neurobiology and physiology at Northwestern, told the Wall Street Journal. "You are a mental juggler."
Toronto is a music town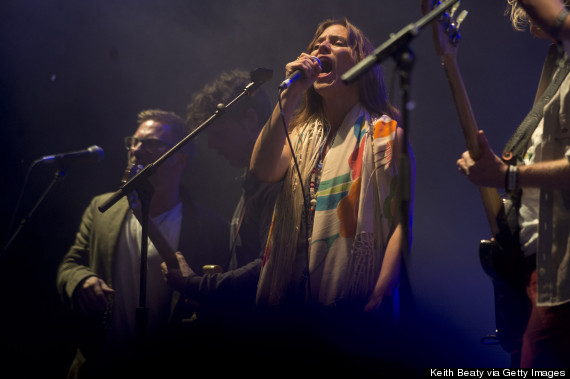 Toronto is home to three professional orchestras, an opera company, the first Canadian opera house and countless legendary rock venues. When it comes to several different genres of music, some of the biggest names hail from the T.O. -- or at least got their start there, including everyone from pop acts like Drake to folk singers Joni Mitchell and Gordon Lightfoot to indie darlings like Feist, Broken Social Scene, Crystal Castles, Metric, Peaches, and The Weeknd. Considering the city only has 2.8 million citizens, that's a lot of mega-watt music talent per capita.
And that's good news for city residents because music promotes good health in many ways by doing things like reduce stress, improve memory, help maintain mental acuity and even ease pain.
As a whole, Torontonians are pretty satisfied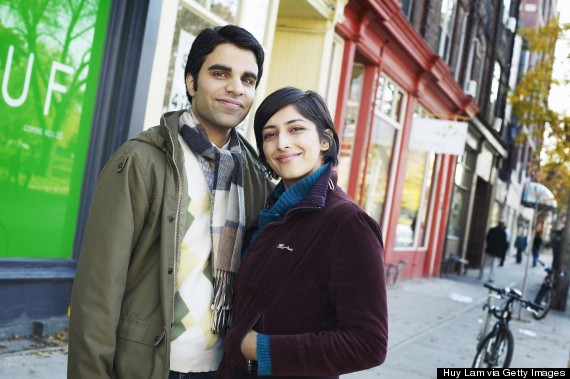 Cue the accusations of smugness: In the 2011/2012 census, a whopping 91.6 percent of Great Toronto Area residents surveyed reported their life satisfaction at "satisfied" or "very satisfied." Concurrently, only 24 percent of those residents said they had high levels of life stress.
Torontonians prioritize everyone's health care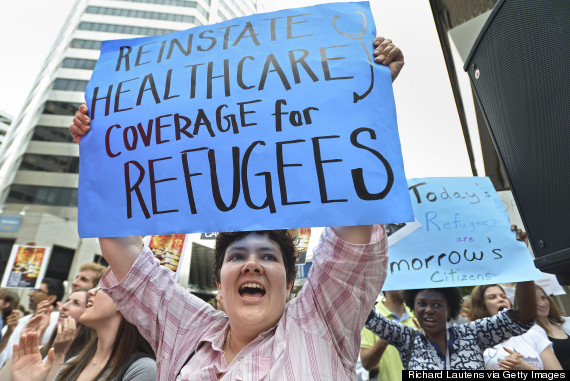 We all know that Canada's health care system includes all citizens and that's a wonderful thing: It's even ranked as one of the most efficient health care systems in the world. But what about those who don't yet carry provincial resident cards, through which each health plan is run? Despite efforts in Ottawa to restrict health care access for refugees, five provinces including Ontario have set in place a temporary health program for those seeking asylum. The stop-gap program went into effect on Jan 1.
"We will continue to call on the federal government to reinstate the federal program providing all refugee claimants health-care coverage," said Ontario Health Minister Deb Matthews at the time of the program's funding, according to a report in the Toronto Star.
That's particularly important news for Toronto, which has the country's largest refugee and immigrant communities.
This baby polar bear
Is there a better cure for the common cold snap than this fuzzy face? The Toronto Zoo's most recent addition has the city wrapped around its tiny paw. And that's not just heartwarming, it's actually healthy. Looking at cute animals can instantly boost your mood and can improve productivity among workers, according to Japanese research. But this benefit is for a limited time only: Adult animals did not provide the aww factor needed to improve accuracy and agility at a task.
Arianna Huffington and Mika Brzezinski are taking The Third Metric on a 3-city tour: NY, DC & LA. Tickets are on sale now at thirdmetric.com.
BEFORE YOU GO
PHOTO GALLERY
Top Cities To Live Well In