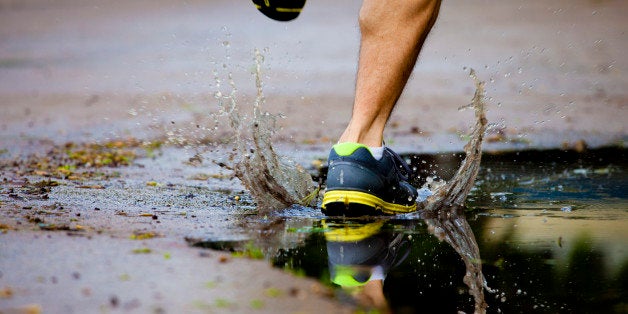 Running 26.2 miles is physical feat enough for most humans, but there are some who take it to the next level. These ultrarunners -- people who run races longer than a marathon -- have increased in number over the last decade or so, but what do we really know about their health?
The first results from a study tracking the health of 1,200 ultrarunners reveals that -- unsurprisingly -- they are generally healthier than the rest of us.
While the average American missed four days of school or work because of health, ultrarunners missed an average of two days. And 64 percent of doctor visits were due to injuries from exercising, and not diseases.
The study, published in the journal PLOS ONE, involved data on injuries and health of these ultrarunners over the previous 12 months (researchers plan to follow these people for 20 years). Among the findings:
- Most ultrarunners (more than 75 percent) experienced at least one injury in the previous year.
- Injury cost more than half (65 percent) of ultrarunners a day of training.
- The most common injuries reported among ultrarunners involve the knees or lower extremities.
- Stress fractures (cracks in the bone) were actually quite rare among ultrarunners, as they were only reported by 3.7 percent of people in the study. (Researchers noted that this is lower than other runners, as studies have shown that 5 to 16 percent of injuries in other runners are stress fractures.)
- Of the reported stress fractures among ultrarunners, stress fractures of the foot were most common (accounting for 48 percent of all stress fractures).
- Injury risk was higher among younger ultrarunners with less experience.
- Eleven percent of ultrarunners reported asthma and 25 percent of ultrarunners reported allergies (a higher percentage than the 7 to 8 percent of the average U.S. population with these conditions).
- Hospitalization after a competitive event was reported by 5 percent of ultrarunners, with more than half of these hospitalizations due to heat exhaustion, dehydration or electrolyte disturbance, and 20 percent due to injuries (broken bones or dislocation).