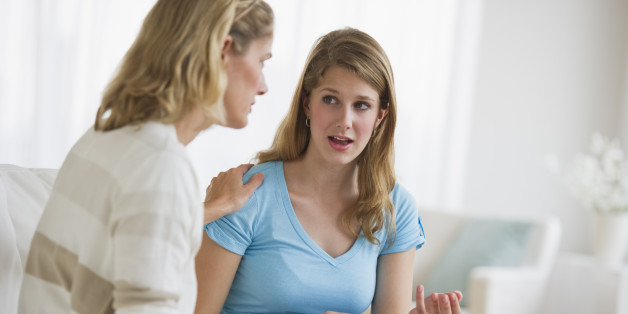 After announcing your divorce, everyone seems to have an opinion about your decision: What didn't you try to stick it out longer, they ask. Aren't you worried about how splitting up will affect the kids? You must be devastated.
But if there's one thing you shouldn't critique from the outside, it's a dead-end marriage. You can hold onto the belief that divorce isn't an option for you and your spouse all you want, but the reality is, you don't know what it's like to be in a crumbling marriage until you're in one.
That's something HuffPost Divorce readers understand all too well. Below, they share some of the most frustrating preconceived notions they've encountered about divorce since their marriages ended. Scroll down to see what they had to say.
1. "That divorce takes two people. It took both to get married, but the divorce can be a decision of solely one person."
2. "People think that an adversarial divorce is 'normal' and exes who co-parent with respect and collaboration are 'weird' (I've been called that more than once!)"
3. "That divorce is the easy way out. It takes strength to maintain a good marriage and strength to get out of a bad one."
4. "A lot of men think you must be desperate and ready to sleep with just anyone after divorce. No, thanks."
5. "I hate reading those posts that say something like, 'when something is broken, you fix it. If your marriage is broken, fix it.' It makes it seem like divorce is an easy way out, a cop out or a coward's exit. I find that tasteless and ignorant."
6. "That its the end of the world and that it messes your children up for life. My kids are great and the divorce was not the end of the world."
7. "The stigma of the 'divorced' status is so wrong. People think, 'There must be something wrong with you because you're divorced.' It's like they think you're destined to be alone."
8. "People think that getting a divorce makes someone a failure. Really? They say half of marriages end in divorce."
9. "That all it takes is a good lawyer, a decent amount of money, a couple of signatures and a name change to get back to 'normal.'"
10. "Your friends treat your divorce like it's some kind of disease going around and avoid you because they fear they're going to catch it."
11. "People think not divorcing and staying together for the kids is a better alternative. That's not always the case."
12. "That you're doomed to be single. I found real love again!"
13. "That you can live separate lives after divorce if kids are involved. Your kids need you to communicate now more than ever!"
14. "That getting a divorce doesn't hurt the person who decided to leave."
15. "Some people actually believe men don't create drama in divorce."
16. "The biggest myth is that people who get divorced are quitters who don't take marriage seriously. (Confession: I used to think this.)"
17. "That they are immune. If you're married, it can happen to you regardless of the promises made. Scary, sad and true."
18. "A lot of people I know think the process is quick and easy. I get sick of people asking me if it's over."
19. "That divorce makes you incredibly sad. So many people said 'sorry' to me but my divorce meant freedom! I was thrilled to be getting a divorce."
20. "People believe that you and your family automatically hate your former spouse. Some do (and deserve it), but plenty of us don't."
21. "That you are giving up on love and your life will end. That's not true at all. You're starting to love yourself and your life is just beginning."
Keep in touch! Check out HuffPost Divorce on Facebook and Twitter.
BEFORE YOU GO
PHOTO GALLERY
Which Is The Craziest Celebrity Breakup Quote?