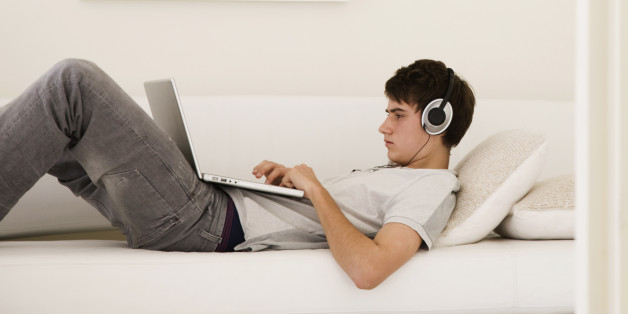 By Lola Kolade
Just a few short months ago, you were putting the finishing touches on your Early Decision or Early Action application to your dream school—and now, luckily, you finally have that coveted acceptance letter in hand. Finally, the college process is all over! Now you can just sit back, relax, and coast until graduation… right? Not quite. We know, we know, it's oh-so-tempting to succumb to the seductive pull of senioritis and spend the next few months catching up on your Netflix roster. But there are still productive ways to keep busy between now and graduation! That said, here's a list of five things to do if you're one of the lucky few who got in early.
1. Look into academic departments
Some of us apply to our dream schools knowing exactly what we're majoring in, while others don't have the slightest clue. Now that you can cross "College I'm Attending" off that giant list of unknowns that make up the future, take some time to peruse your school's website and do some research on the majors and areas of study offered. Does your college offer special joint major programs, like Economics-Politics or Philosophy-Classics? Can you have a minor—or even several minors? Or does your college offer concentrations instead? Are there feeder programs or joint graduate programs with the medical school, law school, or other professional schools? These are the things that you should be looking into when checking out the academic departments at your college, because they'll play a big role in the next four years of academic career.
Some colleges, like Occidental College in Los Angeles, even offer a design-your-own-major program. If it looks like your college doesn't have a course of study that quite fits what exactly you want, dig into the major declaration process and see if there's an option like Occidental's. Even if you come across a program that seems perfect, it's important to keep an open mind and not get set on any one major or department. You'll change a lot during your undergraduate career, and as advising dean Lavinia Lorch of Columbia University says, you'll probably "change your major three times in your head before you even get close to declaring."
2. Check out summer programs
Does your college offer pre-orientation programs? Most colleges do, and they're an awesome opportunity to meet with some other new incoming freshmen and make friends before you finally move on campus. Make sure to look into what specific options your school offers, which can range from camping trips just a few miles from campus or intensive summer language programs around the world. You might just end up meeting some of your best friends taking Spanish in Barcelona!
Aside from pre-orientation programs, it's important to consider whether your school has a mandatory summer orientation program. Will that affect your summer plans or any family traditions? If you typically spend summers overseas or with family, you might have to return home earlier than you normally would to prepare for move-in day. Do you think you want to move in early? You might want to, especially if you're looking to rush a sorority in the fall semester. It's important to make sure that you can move in early—some schools don't allow students to move in before a designated move-in day unless they're recruited athletes or traveling a very far distance. Look into your school's move-in policies and see what applies to you.
BEFORE YOU GO
PHOTO GALLERY
Best Advice For Teens, According To Redditors